Sikh student mistaken for Kashmiri, 'beaten up' on Hyderabad campus
Jul 20, 2016 09:29 AM IST
Activists apparently mistook him for his Bilal, a Kashmiri and a former student of the university, because of his beard and skin.
Akhil Bharatiya Vidyarthi Parishad (ABVP) members allegedly thrashed a 25-year-old research student in Hyderabad late on Saturday after mistaking him to be a Kashmiri.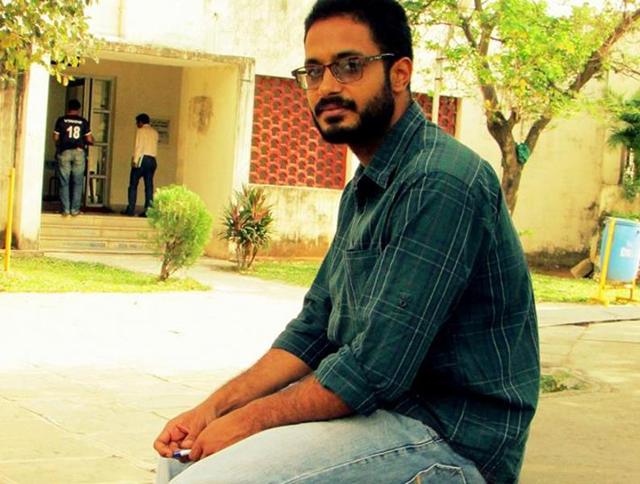 A group of 20-25 ABVP members allegedly attacked Amol Singh when he was on his way back to his hostel in the University of Hyderabad after a protest against alleged police atrocities in Kashmir, sources said.
"They knocked me down and started punching on my face and stomach and hitting on my knees. My friends and I tried to run away into the hostel and they chased us," Singh said.
He said the ABVP activists apparently mistook him for his Bilal, a Kashmiri and a former student of the university, because of his beard and skin.
Bilal finished his PhD and left for Kashmir a couple of months ago. He used to be active in campus politics and was vocal about the plight of Kashmiri Muslims.
"That is why ABVP was angry and in the darkness, they mistook me as Bilal," said Singh, a Sikh who comes from a family of farmers in Patiala.
Students at the hostel alleged that security guards didn't intervene to protect Singh. "The ABVP students barged into the hostel saying: Where is Bilal? We will teach a lesson to that anti-national," said Munna, who stays in the same hostel and uses a single name.
Singh alleged that when he reached the hospital, another group of ABVP members started beating him up. "They left only after the other students cordoned me and took me into the hospital," he recalled.
But ABVP leader N Sushil Kumar rejected the allegations and said Singh and his friends attacked the ABVP students who were taking out a bike rally in protest against violence in Kashmir.
"Those Left-wing students confronted us when we were raising Bharat Mata Ki Jai slogans. They raised counter slogans like Kashmir Maange Azaadi and even heckled us," Sushil said.
"One of our friends suffered a fracture on his leg in their attack."
He said Bilal had been in the campus for two years and could be easily identified. There was no chance of mistaking someone else as him, he added.
The incident follows week-long violence in Kashmir following the death of top insurgent Burhan Wani. Tens of thousands of people have clashed with security forces with 41 people dead and more than 1,400 injured.
The government has clamped prohibitory orders in the Valley, imposed a gag on newspapers and local media and snapped internet services.