Society's perception can't be excuse for Section 377: Supreme Court told
Updated on Jul 10, 2018 01:03 PM IST
Section 377, which criminalises consensual gay sex, is against the fundamental rights of Indians, says petitioner before Supreme Court.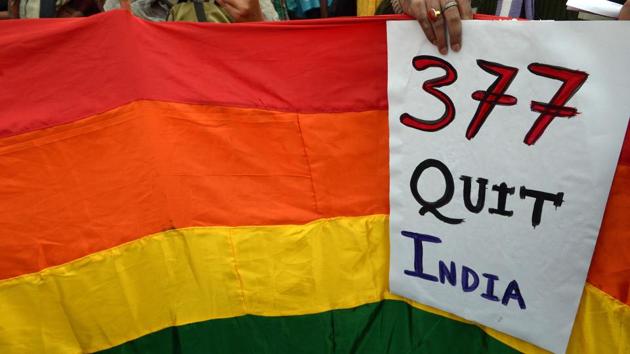 The law that criminalises consensual gay sex is against the fundamental rights of Indians and "societal perception" cannot be an excuse for it, petitioners against Section 377 told the Supreme Court on Tuesday.
"Constitutional morality has to overtake societal perception. Don't blame the society because we all have grown up with this provision in the statute," said senior lawyer Mukul Rohatgi, the former attorney general who is representing some petitioners against Section 377.
The court on Tuesday began hearing petitions against Section 377 that bans gay acts as "carnal intercourse against the order of nature" and allows for jail terms of up to life, although prosecutions are rare.
In 2009 the Delhi High Court effectively decriminalised gay sex, saying a ban violated fundamental rights, but the Supreme Court reinstated it in 2013 after religious groups successfully appealed.
The Supreme Court said it will examine if the fundamental right to life includes sexual freedom. "The principle question to be addressed is the correctness of the Koushal judgement. It affects the basic constitutional and human rights of a large section of society, called the sexual minority," the court said about the 2013 verdict.
Personalise your news feed. Follow trending topics