Supreme Court bench sets time limit for lawyers, says time to change old habits
Updated on Jul 29, 2021 01:40 AM IST
A Supreme Court bench of justices Sanjay Kishan Kaul and R Subhash Reddy told lawyers to confine oral arguments to 30 minutes and submissions on law to three pages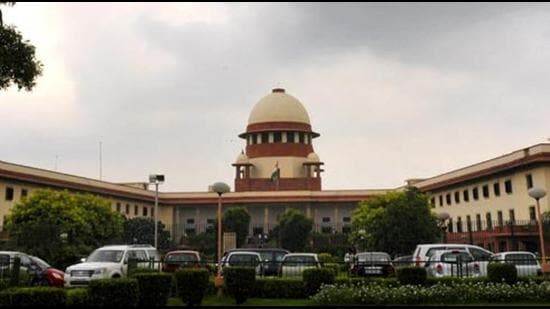 NEW DELHI: A two-judge bench of the Supreme Court replicated the practice adopted by the Supreme Court of the United States by directing lawyers appearing in a case to confine their oral arguments to 30 minutes and submissions on law to three pages.
Wondering which country in the world would allow lawyers to argue a case for hours and days together, the bench of justices Sanjay Kishan Kaul and R Subhash Reddy said that time has come for lawyers to change their habits.
"We would like to be enlightened which court in the world permits lawyers to argue for days and hours together. Even in England, I have failed to find such a practice. Time has come to change the habits," the bench said.
The observations by the court came on a petition filed by Yatin Narendra Oza, a veteran lawyer from Gujarat who was stripped of the "senior advocate" designation following contempt proceedings initiated against him by the Gujarat High Court. Oza had made distasteful remarks against the judges of the high court and was defended before the top court by senior advocates, Arvind Datar and Abhishek Manu Singhvi. His petition has been pending in the top court since August 2020.
The court directed Datar and Singhvi to take 30 minutes each and complete submissions within an hour. The Gujarat high court, the contesting party, was allotted 45 minutes while intervention applications filed in the case were told to finish submissions in 15 minutes. Even on submissions on law and citation of judgments, the bench told lawyers on both sides to file a three-page synopsis on law citing one best judgment on the point.
Imposing this discipline on lawyers, the bench said, "Many times we find a 30-page synopsis filed for a 28-page writ petition. Lawyers must understand that in this kind of a hearing, how we can justify to a litigant whose appeal is pending for 10 years that some matters are being given priority and are heard for hours together."
Both Datar and Singhvi agreed to abide by the time restrictions on the next date of hearing on September 1.
Datar pointed out that a similar system prevails in the Supreme Court of the United States where lawyers are given 25 minutes to argue a case and five minutes to reply to the other side's contentions. He was referring to Rule 28 of the US Supreme Court Rules on oral hearing which states, "Unless the Court directs otherwise, each side is allowed one-half hour for the argument."
The change being envisaged by the Supreme Court bench also found reflection in a recent judgment authored by justice Kaul. There, justice Kaul, heading a three-judge bench, referred to Article 6 of the European Convention on Human Rights which recognised the right of fair trial and public hearing to be completed within a "reasonable time".
The July 8 judgment said, "Delay in judicial proceedings has been the bane of our country and there cannot be a refusal to part ways from old practices especially when they have outlived their purpose…Instead of restricting oral arguments court has become a competing arena of who gets to argue for the longest time."
As of July 2, the Supreme Court has 69,212 pending matters of which 447 matters are Constitution bench matters. This fact was taken note of by Justice Kaul in his judgment that said, "The time spent on routine matters leaves little time to settle legal principles pending before larger Benches that may have an impact down the line on the judicial system."
Justice Kaul's court is also unique as the daily list of cases comes with a special instruction for lawyers which says, "Parties to get ready with a short synopsis of not more than three pages each in the final hearing/disposal matters."
Personalise your news feed. Follow trending topics