Supreme Court, High Court judges get nearly 200% salary hike
Updated on Jan 30, 2018 10:00 PM IST
SC, HC judges get nearly 200% salary hike, the Chief Justice of India will get a monthly salary of Rs 2.80 lakh, up from the present Rs one lakh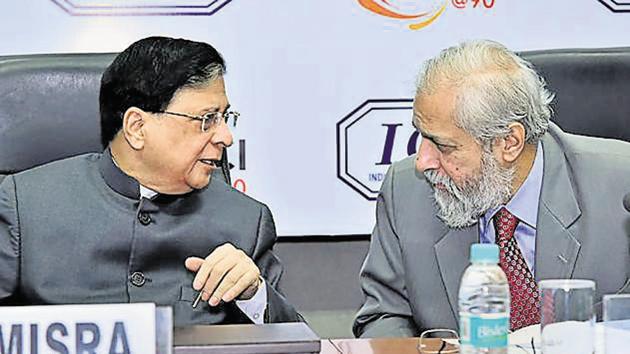 Press Trust of India, New Delhi |
Press Trust of India
Supreme Court and high court judges have got a nearly two-fold salary hike with President Ram Nath Kovind giving nod to a bill passed by Parliament in this regard.
The Chief Justice of India will now get a monthly salary of Rs 2.80 lakh, up from the present Rs one lakh.
Similarly, judges of the Supreme Court and chief justices of high courts will draw a monthly salary of Rs 2.50 lakh, up from the current Rs 90,000, according to the Act notified by the law ministry.
The judges of high courts, who get Rs 80,000 per month now, will get Rs 2.25 lakh per month, the bill states.
The salary hike, which is in line with the recommendations of the 7th Pay Commission for officers of all-India services, will come into force retrospectively from January 1, 2016.
The High Court and Supreme Court Judges (Salaries and Conditions of Service) Amendment Act, 2018 will also revise the rates of house rent allowance with effect from July 1, 2017 and the rates of sumptuary allowance with effect from September 22, 2017.
In 2016, then Chief Justice of India T S Thakur had written to the government seeking a hike in the salaries of Supreme Court and high court judges.
As against the approved strength of 31, the Supreme Court today has 25 judges. The 24 high courts have an approved strength of 1,079, but 682 judges are handling work currently. The move will also benefit 2,500 retired judges.
Now, the salary of judges will be at par with those of the bureaucrats following the implementation of the recommendations of the 7th pay panel.
Personalise your news feed. Follow trending topics