Political upheaval in Punjab after SC tells it to share Sutlej water
Nov 10, 2016 06:50 PM IST
A Punjab law scrapping water-sharing agreements with Haryana and other states is unconstitutional, the Supreme Court ruled on Thursday.
Punjab plunged into a political crisis after the Supreme Court ruled on Thursday that a state law scrapping water-sharing agreements with other states is unconstitutional.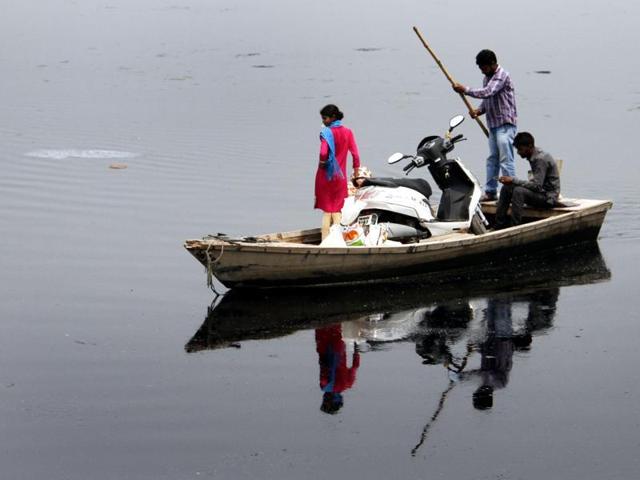 The court also ruled that the Sutlej Yamuna canal (SYL canal), which is at the centre of a row between Punjab and Haryana, has to be completed.
Holding that the Punjab Termination of Agreement Act, 2004, was not in conformity with the provisions of the constitution, the court answered in the negative all the four questions referred to it in a presidential reference.
A constitution bench of the court ruled that Punjab could not have taken a "unilateral" decision to terminate the agreement with Haryana, Himachal Pradesh, Rajasthan, Jammu and Kashmir, Delhi and Chandigarh to share of the Ravi-Beas river waters.
The state government will hold an emergency cabinet meeting to discuss the court's verdict and all Punjab Congress MLAs announced they will resign in protest. Amarinder Singh, the party's chief ministerial candidate, said he will resign as MP.
Amarinder, who is also former Punjab chief minister, sent his resignation to the Lok Sabha Speaker, copy of which was released to the media, and has also sought a personal meeting with the Speaker next week.
The party MLAs also sent their resignations to the Speaker, Punjab Assembly, and will meet him on Friday morning to personally hand over their papers.
Hours before, Punjab deputy chief minister Sukhbir Badal said his government won't allow the state's water to be "snatched".
"Whether it be the Union government or Iraqi government or the American government, if anyone comes to snatch our water, we will not let anybody enter Punjab to implement orders against Punjabis," Sukhbir said in Adampur.
Related stories
India can avoid water wars in the future by mixing old and new solutions
Glimpse into future? India, brace for more Cauvery-like water wars