Tech job losses force Indians in the US to scramble amid a strict visa regime
Jan 27, 2023 11:44 PM IST
According to the layoff announcements, there have been close to 220,000 job cuts in the tech sector in 2022 and 2023, with over 57,000 just in January 2023 — largely, but not exclusively, in the US
Washington When Shruti Anand and Vidhi Agrawal, two young Indian professionals in the tech world in Silicon Valley, began reading and hearing about the spate of layoffs in the sector at the end of 2022, they were concerned and wanted to help.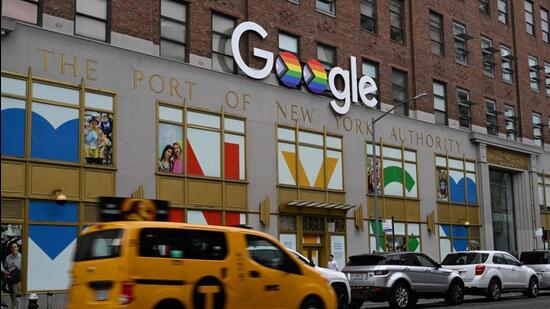 Anand is from Ranchi, Agrawal is from Delhi, and both are in the US on H1B visas. They knew what people in distress, especially those Indian citizens who were on H1B visas and had just lost their employment, would need the most to stay on in the country was jobs.
What began as just a Google form so that people could put up their CVs for recruiters to tap, within two months, has emerged as a database with over 1,000 people uploading their work profiles. "We had to move from the Google form to creating a website, and a connecting portal, where we could put up the database of the professionals so that recruiters and companies could connect with them. We didn't realise it would blow up so quickly and so many people, in all visa categories, would be affected," says Anand.
And blow up it did.
The big jolt
This month, Google laid off 12,000 employees, Amazon sacked 18,000 employees, Microsoft cut down 10,000 jobs, and Salesforce cut 8,000 jobs. In November, Meta laid off 11,000 workers. But besides the 59,000 job losses in just these five companies, there were many others companies who have followed the same pattern of retrenchment.
Put together, according to the layoff announcements, there have been close to 220,000 job cuts in the tech sector in 2022 and 2023, with over 57,000 just in January 2023 — largely, but not exclusively, in the US.
The layoffs are due to a complex set of factors. Tech companies went on an expansion spree during the pandemic banking on the digital way of life becoming the new normal, but the business models haven't quite worked out accordingly. Macroeconomic conditions in the US are grim, and there are clear expectations of a recession. There were massive capital investments in new technologies which are showing a longer gestation period than planned.
But even if causes are manifold, the consequence is clear. All those who have lost jobs are suffering, but some are suffering more than others. And among those facing the most challenging situation are Indian citizens who were professionals on work visas in the US.
For this generation of Indian tech workers, it is the first big jolt of their professional careers. The substantial presence of Indians in the industry has meant that they are also disproportionately affected though it is hard to get exact numbers. They face the pressure of finding jobs immediately or getting uprooted. And while there has been a differential impact on those who have lost jobs — among Indian-Americans who have a financial cushion, Indian-Americans who are facing financial difficulties, Indian citizens who are about to lose their H1B status, and Indian students on F1 visas who have just graduated and were in the job market but now may have to return home with enormous student loan burdens — across the board, the desi community in Bay Area is shaken.
The visa regime and its challenges
As the California-based director of the Federation for India and Indian Diaspora Studies, and as the president of the Global Professional Network of Indian Tech Professionals, Khanderao Kand is seeking to help Indians in distress.
Kand estimates that a minimum of 10,000 Indian citizens on visas have got affected by the layoffs in the big tech companies, combined with another 10,000 or so Indian-Americans. "The numbers are probably much higher. For this generation of IT professionals, it is the first big jolt. They weren't around in 2001 when the sector faced its first setback. The 2008 crisis hit real-estate and auto, and tech industries were largely insulated from it. This time, tech employees are hit badly. They are panicking and the layoffs have had a huge impact in terms of emotional well-being and mental health, besides the real concern of finding jobs and staying on in the country."
Kand says that if it was a company-specific issue, things would have been different. "This is not a case of isolated layoffs. There is a hiring freeze in many companies. And Indians have very limited time in which they have to find jobs if they want to stay on in the country."
The time is limited because of rules prescribed by the US Citizenship and Immigration Services (USCIS). Once an employer has notified USCIS that the worker on visa is no longer employed with the company, there is a "discretionary grace period" of 60 days following the cessation of employment. In this period, workers can maintain their visa status only if a new employer files a petition "with an extension of stay request (e.g., an H-1B change of employer petition for a worker in H-1B status)". Alternately, workers can file an application for a change in status — for instance, from H1B to H4 (dependent of a spouse) or B2 (visitor) or F1 (student) status, all of which have restrictive working conditions.
"Workers who are unable to timely file a change of status application, or find a new employer who timely files a change of employer petition for the worker, may be required to depart the United States at the end of this grace period," say the USICS rules.
Effectively, this means that a worker who has been laid off has 60 days to find a new job. But there aren't too many jobs available at the moment. It also hasn't helped that layoffs began in the holiday season last month and has continued in what are recessionary conditions this year.
The support mechanisms
And that is why there has been a proliferation of groups on social media to help offer legal advice, connect those laid off to newer networks, and spread the word about possible opportunities. Indian community organisations are also lobbying with elected American representatives to extend the grace period for humanitarian and economic reasons — and are arguing that this is in the US's own interest.
Kand argues that the loss of Indian professionals is a loss to the US economy. "India will absorb them. It is a good time to be back in India which is seeing growth in these sectors and start-up boom. But these professionals contribute to US talent pool, become job creators, fill in a critical gap in the ecosystem here. It is also the US's loss if they go back."
Political leaders agree.
Ro Khanna, the elected Congressman from Silicon Valley, told HT that the layoffs have caused deep hurt in the Valley and the US Congress needed to do more to help immigrant communities. "We should be doing all we can in Congress to support immigrant communities — including the Indian community working at these tech companies — who are heavily impacted by the layoffs. This includes comprehensive immigration reform, creating better job opportunities for people across America, and continuing to keep tech talent here," he said.
The quest for solutions
People familiar with the churn in the Bay Area suggest that some Indian professionals have been able to resort to "jugaad" — where workers have signed up with smaller companies to take them on formally on paper, but in effect, without paying them.
A person who is familiar with such attempts, but wished to remain anonymous because of the legal ambiguities involved, said, "This helps them maintain their visa status, and gives them some more time to find jobs. But it all depends on finding a company which is willing to do this for you."
The other route professionals have taken is ask employers to be sensitive and allow them to remain on the official rolls till the last day of the notice period — this can potentially extend the time available for the 60-day grace period to begin rather than it starting from the day of the layoff.
A senior technology professional who has been in the industry for 35 years, 20 of them in the US, but got laid off in this churn, said, "Within the limits of legality, I can tell you that companies are trying to do what they can. Remember many of these tech leaders are of Indian-origin and were themselves on H1B once." Some of these measures include severance packages, extensions of official employment till the last possible day in some cases so that the official notification to concerned department on visa status is delayed, and immigration guidance.
And then there are initiatives such as the one set up by Anand and Agrawal. Anand said that, in December itself, they got 12,000 visits from recruiters. "There are companies which are looking to expand even in these times. Then there are venture capital funds which are willing to tap talent and invest in startups. The challenge is that all of this takes time, and those who have lost jobs don't have time due to the visa pressure," Anand said.Companies interested in recruiting, she suggested, can help by expediting their interview cycle and streamlining their processes to meet the legal formalities.
But not all of those who have got laid off will find jobs. Some of these solutions are also ad hoc ones. And none of them take away from the financial and psychological stress that Indian professionals are undergoing due to the job losses.
The differential impact on Indians
The challenge for Indian-origin professionals who are now American citizens is different.
Shantaram Gummaraju came to the US in 2000 and has worked extensively in the life sciences and pharma sector. He had gone for a holiday back home to his village near Bengaluru in November, but when he returned to California, he discovered that his contract had not been renewed by Abbot Diabetes Care, the company he worked with.
Gummraju is an American citizen and does not have to face the same challenges as those on H1B. "The immigration question is different for them. But this has been a difficult time for us too. We have monthly bills. My son just graduated and was a contractor with Meta and lost his job as well. This was his first job and he is shaken. My daughter is in college and I have to pay her fees. The cost of living has gone up due to inflation in the last two years. Gas prices are high. Our financial difficulties have increased."
Gummaraju claimed that several companies have used the macroeconomic conditions as an excuse to lay off employees, even when the companies still have strong balance sheets and operating profits.
A second Indian-American professional who has got laid off last week categorised Indians in three bands in the Valley. "Some of us have been year for 20 years and are citizens. We will face difficulties but our roti, kapda, makaan — everyday livelihood issues — are quite sorted and we will manage. In the second category are those who have been here for 10 to 15 years. They are facing some challenges because they still have housing loans to pay off and don't have as much of a financial cushion".
It is the third category, of Indian professionals who came in the last decade, are not citizens, may have student loans to pay off, and face uncertainty about their employment as well as location that are most affected, he said. "But this is a cycle. You will see start-ups mushroom and some will find opportunities here. Some will go back and find opportunities in India and return in a few years when things improve. They are some of the smartest people if they have made it to the industry here and will eventually find a way," he added.
But that is no consolation for those who are facing the consequences of the layoffs today. As one Bay Area professional who still has a job said, "When we wake up, we don't know whether we will still be employed by the end of the day. It has been a lesson in how fragile our world is."