Top JeM militant Noor Mohammad killed in encounter in Kashmir's Pulwama
Updated on Dec 26, 2017 10:36 PM IST
Noor Mohammad was killed in an encounter with security forces in Pulwama district of Jammu and Kashmir.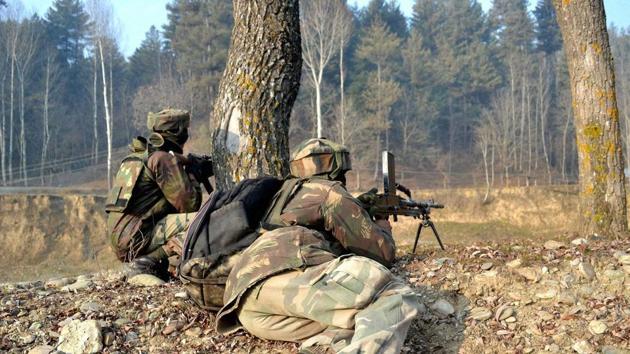 A top Jaish-e-Mohammed (JeM) militant, who masterminded several attacks on security forces and was looking to revive the Pakistan-based outfit in the Valley, was killed in an overnight encounter in south Kashmir, security officials said on Tuesday.
Noor Mohammad Tantray (47), who was barely four feet tall and had a pronounced limp, recently took over as the divisional commander of the JeM in south Kashmir, the hotbed of militancy.
"Wanted for several terror offences Noor Mohd Tantray of JeM was killed at the Samboora encounter," deputy inspector general of police (south Kashmir range) SP Pani tweeted.
Acting on a tip off, a Jammu and Kashmir Police team cordoned off a cluster of houses in Pulwama's Samboora village, leading to a fierce gun battle.
Two of Tantray accomplices, believed to be foreign militants, managed to escape in the dark when the firing broke out, police said.
According to director general of police SP Vaid, the militants were planning to attack a security convoy.
Body of Tantray, who jumped parole five months ago, was recovered along with a weapon on Tuesday morning from the rubble of the house where the militants were hiding.
"We had missed him only by few minutes in the past and I was sure he would run out of luck soon as his height was his biggest disadvantage. With each passing day, the search narrowed," a police official, involved in the operations, said on condition of anonymity.
Called "merchant of death" by a special court in Delhi, Tantray was looking to revive Jaish that lost several senior men this year, police sources said.
Tantray was the "chief architect" of the attack on a BSF camp near the Srinagar airport in October, a police statement said. A Border Security Force trooper and three militants were killed in the strike.
He was also involved in a grenade attack on the cavalcade of Jammu and Kashmir's public works minister Naeem Akhtar on September 21.
Tantray was arrested in Delhi in 2003 for terror links and possessing around Rs 19 lakh of hawala money, police said. He was sentenced to life by a prevention of terrorism act, better known as Pota, court in 2011.
He served a part of his sentence in the Capital's Tihar jail before being moved to Srinagar. After he was granted parole, Tantray stayed in Tral and started helping Jaish, police said. He jumped parole around five months ago, sources said.
In July, after the Aripal encounter in which three Jaish militants were killed, Tantray went underground and emerged as a key man of the outfit, coordinating and organising attacks, police said.
Tantray's killing is the latest in a string of high-profile counter-insurgency operations that have dealt blows not only to Jaish but Laskhar-e-Taiba as well as the home-grown Hizbul Mujahideen. Security forces have killed around 200 militants in Kashmir this year.
Hundreds of people participated in Tantray's funeral in his native village of Aripal in Pulwama district. Trains and remained suspended in south Kashmir and mobile internet services were cut off in some neighbouring areas.
With agency inputs
Close Story
Personalise your news feed. Follow trending topics