Trilateral meet to discuss Chabahar port's operationalisation
Updated on Oct 24, 2018 12:05 AM IST
A statement from the external affairs ministry, "Detailed discussions were held between the three sides on full operationalisation of the trilateral agreement for international transit and transport through Chabahar port."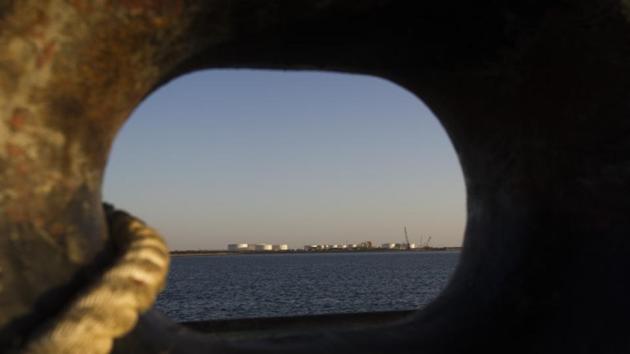 India, Afghanistan and Iran on Tuesday decided to hold a meeting within two months to finalise a protocol on transit, customs and consular matters for operationalising the agreement on Chabahar port.
This was decided at a meeting in Tehran of senior officials of the three sides. The Indian side presented the protocol to make the "route attractive, decrease logistic costs and pave the way for smooth implementation of the Trilateral Chabahar Agreement", the external affairs ministry said.
This was the first trilateral meeting of the coordination council for the Chabahar Agreement. "Detailed discussions were held between the three sides on full operationalisation of the trilateral agreement for international transit and transport through Chabahar port," said a statement from the external affairs ministry.
The three sides decided to constitute a "follow-up committee" that will hold its first meeting within two months in Chabahar and aim to "finalise (the) protocol to harmonise transit, roads, customs, consular matters that was shared by the Indian side".
They also decided the coordination council's next meeting will be held in the first half of 2019 in India.
The Indian delegation was led by TS Tirumurti, secretary (economic relations) while the Iranian side was led by deputy minister of urban development Mohammad Rastad, who called for "modifying and adjusting the transportation and customs tariffs" between the three countries for developing regional transit, according to Iran's Mehr news agency.
Rastad reiterated Iran's commitment to fully implementing the provisions of the Chabahar Agreement.
Chabahar is crucial to India's plans to ferry supplies to Afghanistan while bypassing Pakistan. Under an agreement signed between India and Iran in May 2016, New Delhi is to equip and operate two berths in the first phase of Chabahar port with a capital investment of $85.21 million and annual revenue expenditure of $22.95 million on a 10-year lease.
Personalise your news feed. Follow trending topics