UK court denies bail to Nirav Modi for third time
Modi's defence team doubled the bail security to 2 million pounds and offered he would stay on 24-hour curfew at his London flat.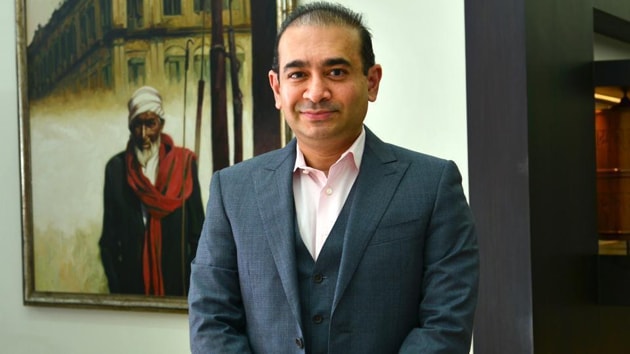 Updated on May 09, 2019 05:01 PM IST
A UK court on Wednesday denied bail to diamantaire Nirav Modi for the third time even though he offered to furnish security deposit of 2 million pounds and follow strict conditions such as a 24-hour curfew.
Modi, who is facing an extradition request from India, has been twice denied bail by the Westminster Magistrates Court after his arrest in March.
Clare Montgomery, lawyer for Modi, described conditions in the Wandsworth jail where he is lodged as "difficult, vivid and damaging", but chief magistrate Emma Arbuthnot rejected grounds cited to seek bail, saying she continued to have concerns if bail is granted.
Arbuthnot, however, agreed that the offer to double the security deposit from 1 million pounds amounted to a "change of circumstances" which is necessary to prove to apply for bail after it has been refused. Modi was twice denied bail on March 20 and 29, when the 1 million pound-deposit was offered.
The judge's concerns were about $60 million allegedly "squirreled" away by Modi, to which he would have access, his lack of links to the United Kingdom, where he has been since the end of 2017, and the likelihood of he or his associates intimidating witnesses and destroying evidence.
The extradition trial is due to begin on May 30, by when the Indian government is expected to furnish more details and evidence of allegations against Modi, who is facing charges of what prosecuting lawyer Nicholas Hearn said "direct embezzlement" of funds derived from a Mumbai branch of the Punjab National Bank.
Hearn of the Crown Prosecution Service representing India said: "60 million dollars of proceeds of crime are still untraceable, investigations are ongoing. He is able to influence witnesses and evidence if bailed. The court cannot have confidence in the assurances cited. He clearly remains a man with access to substantial resources".
Montgomery's efforts to refute allegations against Modi were described by the judge as "compelling". She claimed that the issue arose out of a corporate failure, and told the court that the Enforcement Directorate had already seized Modi's assets worth more than that lost by PNB: ₹7664 crore worth of assets allegedly seized against ₹6498 crore loss to PNB.
Modi's lawyer also refuted the prosecution claim that he had travelled to New York in 2018. He could have moved to other countries, Montgomery said, adding that for him the UK was a "safe haven", which was incentive enough for him not to breach conditions, if bail were granted.
Extracts of transcripts of conversations between various witnesses and Modi and his brother, Nehal Modi, were read out in the court. A team from Central Bureau of Investigation and ED attended the hearing.
Close Story