Una-Hamirpur rail line to give new wings to Himachal's progress: Anurag Thakur
Published on Mar 13, 2022 09:41 PM IST
Union minister Anurag Thakur said the Centre will bear 75 per cent of the Una-Hamirpur railway line project's cost while the remaining 25 per cent will be borne by the Himachal Pradesh government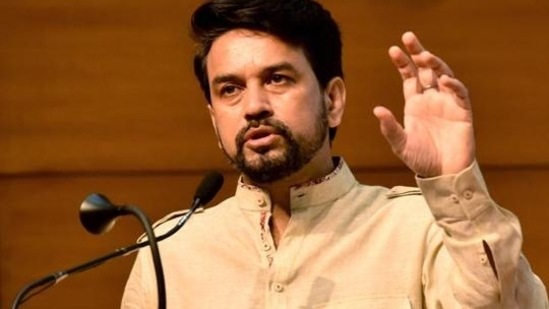 Union minister for Information & Broadcasting and Sports Anurag Thakur on Sunday said that Una-Hamirpur railway line will be built at a cost of ₹4,000 crore, with the Centre bearing 75% of the total expenses while the state government spending the remaining percentage of cost.

"I am committed towards an efficient rail connectivity in Himachal. In 2015, I had demanded a railway line between Una and Hamirpur before the Centre. In 201, the ministry of railways carried out an initial survey for the railway line," Thakur, who is a sitting Lok Sabha MP from Hamirpur, said.

"The proposed railway line will give new wings to the development of Himachal Pradesh. Out of the proposed budget of ₹4,000 crores, the Centre will bear 75 per cent of expenses while the remaining 25 per cent will be borne by the state government. All the technical roadblocks have been fixed," the minister added.
Himachal Pradesh chief minister Jairam Thakur during his visit to the national capital in January had met railways minister Ashwini Vaishnav and discussed the expansion of railways network in the hill state. Anurag Thakur was also present during the meeting.
"Earlier, the project cost was pegged at ₹6,000 crore. But after discussions on reducing the railway line's distance by ten kilometres, the cost was reduced to four thousand crore rupees. The efforts to execute the project are underway on a war-footing basis. Soon, Himachal Pradesh will be blessed with a new railway project," the minister added.
Personalise your news feed. Follow trending topics