Bureaucrats wary of lateral entry in govt service as deadline for applications looms
Jun 30, 2018 12:10 PM IST
The Union government had advertised and sought applications for a Joint Secretary (JS) rank, a mid-ranking position usually filled by officers selected through Union Public Service Commission (UPSC) exams.
As July 30 – the last day for specialists and experts to apply for the position of joint secretary (JS) in the government – approaches, India's bureaucracy is beset by a sense of unease.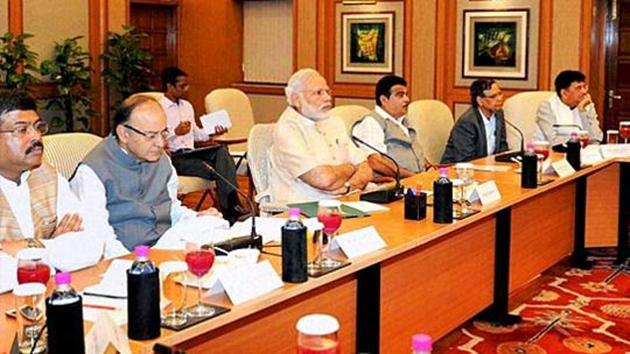 Lateral entry is not a new concept; it has been tried and tested in the past. But in the bureaucracy, the move to enlist experienced professionals is being seen as the latest in a series of steps taken or proposed by the National Democratic Alliance (NDA) government to tinker with the so-called steel frame of India.
In 2015, the NDA government, introduced the 360-degree evaluation of senior officers due for promotion as additional secretary and secretary – this required feedback from not only their superiors but peers and juniors. More recently, the government has proposed to allocate the service and cadre of candidates qualifying in the All India Civil Services Examination on the basis of their performance during in foundation course at the Indian Administrative Service Academy.
Now, with the introduction of lateral entry to a JS position for a fixed period of three years, several mid- and senior-level serving and retired bureaucrats said these measures, unless implemented with complete transparency, will increase the uncertainty in the system and demoralise civil servants.
"Instead of reforming the system, the uncertainty could result in a more pliable bureaucracy," said a serving secretary, who did not want to be named.
The existing bureaucratic set-up, the officer added, fixes responsibility. "However, by taking people from outside, you will delegate responsibility to a system that has no accountability. A career bureaucrat thinks twice before putting his signature on a file because he knows he can be hauled up for a wrong decision after retirement also. But how will you fix accountability when the person leaves after three years," he added.
The move towards lateral entry is an attempt by the government to enlist domain experts in key sectors such as finance, revenue, agriculture and infrastructure.
Reforms are long overdue in Indian bureaucracy, says PK Basu, retired agriculture secretary and member, Central Administrative Tribunal. "Some of the reforms like the 360-degree assessment and institutionalizing lateral entry are a good idea, provided there is transparency. But one has to be careful to not let discretion enter into the decision-making process of selecting Indian Administrative Services (IAS) officers."
India has a long distance to cover when it comes to reforming its civil services. In the United Kingdom, for instance, all government posts are advertised internally within a department. An officer has to compete and be selected for a higher position on merit. In Australia, all posts are advertised openly and a person with relevant qualification is selected on merit.
Government-appointed committees have recommended civil service reforms. The Surinder Nath committee on Performance Appraisal, Promotion, Empanelment and Placement for the All India Services and other Group 'A' Services had way back in 2003 recommended a 360-degree assessment to evaluate the reputation of civil servants who are due for promotion among their peers and subordinates.
But serving bureaucrats are not enthused by the idea. Many of them, on condition of anonymity, said that it's a very subjective assessment and can be easily used by a disgruntled junior to scuttle a promotion.
Recently, Himachal Pradesh cadre IAS officer Vineet Chawdhry was denied promotion as secretary after a 360- degree appraisal found him unfit for the top job. He challenged the order before the Central Administrative Tribunal, which directed the Centre to review the decision. The Centre stood its ground, insisting that the review process was fair.
A Parliamentary panel in 2017 had also termed the appraisal process "arbitrary", "opaque" and "susceptible to manipulation."
Jitender Singh, minister of state in-charge of the department of personnel & training, which manages the government's human resources, says the 360-degree mechanism is more objective in its evaluation.
"Certain officers who get left out have their own grievance but then we also give them the opportunity to represent their case. One has to understand that the higher a bureaucrat moves, the lesser the number of posts. So if you have 100 persons who have joined as deputy secretaries, you can't have all the 100 becoming secretaries. So the higher they move the more closer the scrutiny; then even the smaller details will come under examination, which may otherwise sound very trivial but when there is a comparison between two individuals for a single post, one who does not have even a trivial note against him would make it," Singh told HT in a interview.
The minister emphasised that it's a broad-based input gathering process. "Nor is the assessing authority getting carried away by what is being said by a given individual. There is a committee in place which does the 360-degree assessment."
Though many of the retired bureaucrats welcomed the 360 degree assessment mechanism and lateral entry plan, they were critical of the proposal to allocate service and cadre of IAS probationers only after they complete the foundation course.
"This proposal, if implemented, gives too much discretion in the hands of academy officials involved in assessing the candidates. There will be a lot of interference, from within and outside and it will be difficult to resist," Basu added.
Singh said the issue had been blown out of proportion as no decision has been taken as yet. "It's an idea which is open to suggestion. …the government is still in the process of gathering inputs from different stakeholders. There is nothing beyond that."
A retired bureaucrat who entered the system through lateral entry in the late 1990's and rose to become secretary said that it's a good move and globally many countries have institutionalized it. But he cautioned the government on two counts. "The Union Public Service Commission should be involved in the selection process. Also the recruitment period should be for five years. The three-year term is too short to bring in change," he said on condition of anonymity.