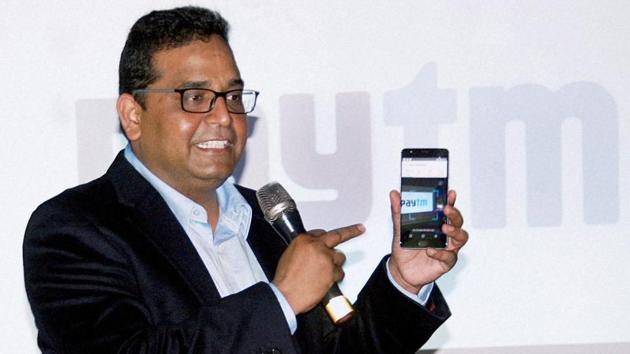 Watch: Paytm chief Vijay Shekhar Sharma dances over company's success post currency ban
Demonetisation hit India and suddenly PayTM was everywhere.The company recorded 1 billion transactions in 2016, and saw its user base grow by 45%. At the company's annual party, the startup chief minced no words in motivating and pumping up his people.
UPDATED ON JAN 19, 2017 02:56 PM IST
Paytm chief Vijay Shekhar Sharma is thrilled about 2017. A video from Paytm's annual office party (Revolution 2017) uploaded by OfficeChai.com shows him giving a speech on Paytm's success, claiming 'the company has done in one year what others couldn't even in 10 years'.
On November 8, 2016, 86% of India's currency was nullified in a shocking move made by Prime Minister Narendra Modi to curb endemic corruption. All 500 and 1,000 rupee notes were demonetised, triggering India's biggest ever cash crunch.
But the nation of jugaad found an alternative way. "Paytm Karo" became the new buzz as the country's largest mobile wallet became an alternative for cash for many.
Petrol pumps, shopkeepers, vegetable sellers, restaurants - everyone lapped it up. From television commercials in major cities to full-page ads in newspapers, Paytm has made its presence felt everywhere. The app has been translated into several Indian languages and the company has even set up how-to-use-the-app boot camps. It now has the license to be a payments bank.
In the video, Sharma is motivating the crowd, shouting (and occassionally cussing), "Humne kuch socha, humne kuch socha, humne kuch socha, aur saala doosron ki pant geeli nahin hui to kya socha?"
The performance reminded many of former Microsoft CEO Steve Ballmer, who was known for his charged on-stage appearances at Microsoft developer conferences.
While Sharma boasted about how Paytm has grown by leaps and bounds, "Ab koi India mein hamari taraf nahi dekh raha, kyon? Hamare ko saara desh nahi, saari duniya dekh rahi hai!" (Now no one in India is watching us because the entire world is), Twitterati was largely in support of the startup chief's words.
But Sharma is unperturbed. "Jo humare saath nahin wo royenge," he shouts out. Those who aren't with us will be left crying!
Close