'What is govt's role in Adani case?': Jethmalani; Harish Salve says, 'Nobody happy that...'
Feb 03, 2023 09:52 PM IST
BJP Rajya Sabha MP Mahesh Jethmalani asked what the government has to do with the Adani case as the opposition raised the demand for a JPC probe. LIC as an independent organisation made investments, Jethmalani said.
Senior advocate and BJP Rajya Sabha member Mahesh Jethmalani on Friday asked what the government has to do with the Adani wrongdoing, if any, that the opposition has been demanding a joint parliamentary committee probe into it. "What does the government have to do with this? Nobody has said what the government's role is in this. LIC (Life Insurance Corporation) is an independent organisation. They have decided to make some investments," Jethmalani said adding that if there is any wrongdoing by the Adani Group, then Sebi and RBI will be probing it. "The demand for a JPC probe is not justified," Jethmalani said, as quoted by news agency PTI. Read | 'Baseless allegation': Adani dismisses PM Modi connection for his rise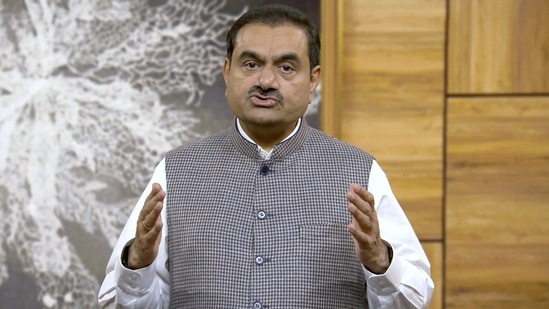 Both the Lok Sabha and the Rajya Sabha proceedings were adjourned on Friday amid protests by the opposition over the Adani fraud allegations. Read | Adani stock nosedive costs $120bn, half of group's value since Hindenburg report
The Hindenburg report accusing Adani Group of massive stock manipulation triggered a crisis with Adani stocks plummeting. The group has denied the allegations and decided to not go ahead with its ₹20,000 crore Follow-on Public Offer (FPO). S&P Dow Jones on Friday said it will remove Adani Enterprises from sustainability indices from February 7. Read | Adani Group lost $108 billion in a week: 'Headlines generating negative attention'
Adani's former lawyer and ex-solicitor general of India Harish Salve in an interview with India Today on Thursday commented on the Adani row and said nobody is happy that Indian businessmen are making their presence felt in the world today. Taking on Hindenburg, Salve said India does not have a proper legal framework to sue the US-based Hindenburg. If a case is filed against them, Gautam Adani's grandchildren will be fighting the case. The allegations against Adani will be investigated and proved false in time and confidence will be rebuilt, while Hindenburg will remain scot-free, Salve said.
(With PTI inputs)