With eye on 2019 polls, Congress seeks to reclaim YSR's legacy in Andhra Pradesh
Congress aims to pin down the YSR Congress Party, headed by YSR's son YS Jaganmohan Reddy, who has claimed to be the one and only heir of the late leader's legacy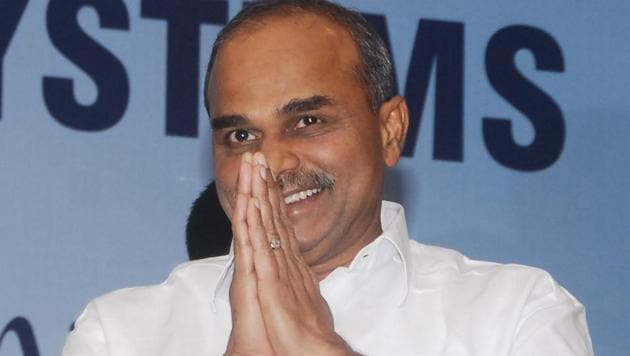 Updated on Sep 05, 2018 08:00 AM IST
Having been relegated to the political margins in Andhra Pradesh following its bifurcation in 2014, the Congress is invoking the legacy of former chief minister YS Rajasekhara Reddy in a desperate bid to regain the lost ground in the southern state.
On his ninth death anniversary on Monday, the Congress called Reddy, popularly known as YSR, as one of its tallest leaders and a true Congressman who worked for social justice and inclusive development.
"A true congressman all his life, he continues to inspire us to toil for social justice and inclusive development," said Congress general secretary in-charge of Andhra Pradesh Oommen Chandy while paying tributes to the later leader.
"It was during YSR's time that Congress party launched a number of welfare schemes for the benefit of poor," the Andhra Pradesh Congress said on twitter.
By this, the Congress also aims to pin down the YSR Congress Party, headed by YSR's son YS Jaganmohan Reddy, who has claimed to be the one and only heir of the late leader's legacy.
YSR died in an air crash on September 2, 2009. It was due to YSR's leadership that the Congress won the state elections in 2004 and 2009.
Andhra Pradesh also contributed significantly to the Congress' bid to regain power at the Centre in 2004 and then retain it in 2009. While the party won 29 seats in the 2004 Lok Sabha elections, the tally increased to 33 in the 2009 polls.
In the 2014 assembly and Lok Sabha elections held after the creation of Telangana, the Congress was decimated in Andhra Pradesh and failed to open its account.
Congress leaders claim that the people had "taught them a lesson" in the last elections and are willing to give them another chance this time.
They are also of the view that the graph of the YSCRP has gone down substantially in the recent past, which has brightened the chances of the Congress party's revival in the state.
These leaders, including former chief minister N Kiran Kumar Reddy, have argued that the Congress should primarily target Jagan and try to reclaim the political space from the YSRCP.
There is a buzz in Andhra Pradesh political circles that the Congress might join hands with the TDP as part of the grand alliance of the opposition parties.
The talk gained momentum after Karnataka chief minister and Janata Dal (Secular) leader HD Kumaraswamy met TDP supremo and Andhra Pradesh chief minister N Chandrababu Naidu last week.
However, YSCRP leader M Rajamohan Reddy dismissed the Congress' claim,insisting that his party was going to form the government after the 2019 elections. "We are very going strong in Andhra Pradesh. Congress does not have anything in the state now. We are very much confident of winning the 2019 elections. We lost last time (in 2014) because of over-confidence otherwise Jaganmohan would have been the chief minister," he said.
Close Story