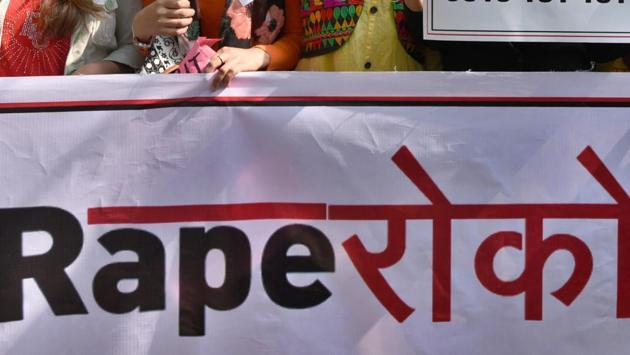 Woman gang-raped, metal object inserted in her private parts in West Bengal: Police
Two men arrested. The victim is undergoing treatment at Malda Medical College and Hospital.
Hindustan Times, Berhampore | By Sreyasi Pal
UPDATED ON FEB 20, 2018 06:10 PM IST
A woman was allegedly raped by two men in West Bengal and a metal object was inserted in her private parts, the police have said.
According to the police, the victim, 19 or 20 years old, was found lying under a bridge in a village in south Dinajpur for nearly 18 hours. She underwent two surgeries at Malda Medical College and Hospital.
A passerby said he found the woman in an unconscious state in the afternoon of February 18, with her intestine coming out from her private part.
"I noticed the woman lying in an unconscious state. I sprinkled water on her face and she stirred. At that time, I noticed her intestine was coming out from her private parts," said Dhamu Soren in his police complaint.
South Dinajpur superintendent of police Prasun Banerjee said they found involvement of two people in the crime and have arrested them.
The woman, a Dehaband resident, was allegedly attacked on February 17 when she was returning from a Shivratri fair.
"The woman told me (that) Ram Prabesh Sharma, a resident of Dehaband village, and some other persons abducted her and gang-raped her in a secluded place. It seems after raping the girl the accused assaulted her with some weapon as a result of which her intestine came out," said Soren.
Medical superintendent Amit Kumar Dawn said the girl was brutally assaulted. "A team of specialist doctors have conducted surgeries and she is responding well."
The victim has been administered four units of blood.
Women activists have demanded strict punishment for perpetrators. "We want stern punishment for the culprits. We have come to know that the victim has no relatives and is an orphan. We will try to provide her with all necessary support," said Chirashree Dasgupta, a renowned woman activist from Malda district.
State opposition leaders have slammed the Mamata Banerjee government over the incident. "The chief minister is busy numerous statements every day, but she has found no time to issue a strong message against those who commit crimes against women. Clearly the safety and security of women is not her priority..." said BJP national secretary Rahul Sinha.
CPI-M district secretary Narayan Biswas said the CM was supposed to visit South Dinajpur on February 21, and alleged that the administration tried to suppress the incident. "They took more than 24 hours to register the FIR," Biswas alleged.
Close