You're no one to interfere in a marriage: SC to khap panchayats on 'honour killings'
Updated on Feb 05, 2018 04:38 PM IST
The observation was made by a bench headed by CJI Dipak Misra that was hearing a plea seeking guidelines on how to stop 'honour killings'.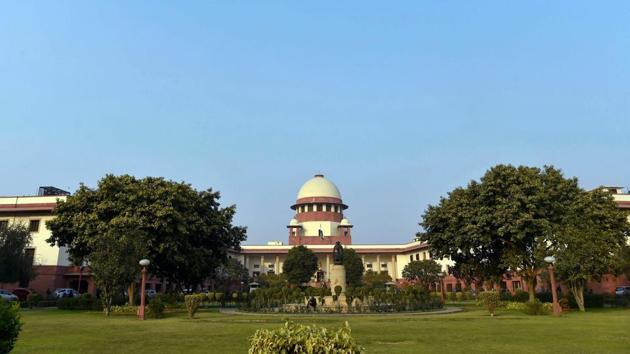 New Delhi, Hindustan Times |
Ashok Bagriya
The Supreme Court on Monday told khap panchayats not to be the "conscience keepers of society", again asking them to desist from interfering in the marriage of two consenting adults.
The observation was made by a bench headed by Chief Justice of India Dipak Misra that is hearing a plea seeking a ban on khap panchayats and also guidelines to stop "honour killings".
"We can't say which marriage is null or void, which marriage is good or bad... just stay out of it," the CJI said. "Two persons marry...they are adults...you are no one to interfere in it."
They were not against inter-caste or inter-religious alliances but only opposed same gotra marriages because they were the conscience keepers, the lawyer appearing for khap panchayats said.
To which the CJI said, "Don't be the conscience-keepers of society".
Khaps are caste or community groups that wield considerable influence in rural areas of north India. They are known to hold kangaroo courts that dissolve marriages, dictate dress code, mostly to women, ban cellphones and even force rape victims into marrying rapists. Their opposition to marriages on the basis of caste or religion has also led to murders.
A khap panchayat leader in Haryana had blamed chow mein for the rise in rape cases in India.
This was the second time in less than a month that the top court came down hard on khaps.
Attacks on those opting for inter-caste marriage were "absolutely illegal" and khap panchayats can not threaten adults for marrying each other, the court said during the previous hearing.
"If an adult man and woman marry, no khap, panchayat or society can question them," the bench had said.
A non-government organisation Shakti Vahini had in 2010 filed the petition seeking directions to the Centre and state governments for preventing honour crimes.
Khaps were against inter-caste and intra-caste, as a result several people had been killed in the name of honour, the PIL said.
Senior counsel Raju Ramachandran, who is assisting the court in the matter, in a report has said khap panchayats were influential and the SC should take steps to control them.
The case will now be heard on February 16.
Personalise your news feed. Follow trending topics