British arms dealer offers help in AgustaWestland chopper deal probe
Updated on Mar 13, 2016 12:06 AM IST
A British arms dealer wanted in India in the now-scrapped AgustaWestland chopper deal has offered to "assist" in the probe provided he is not arrested, HT has learnt.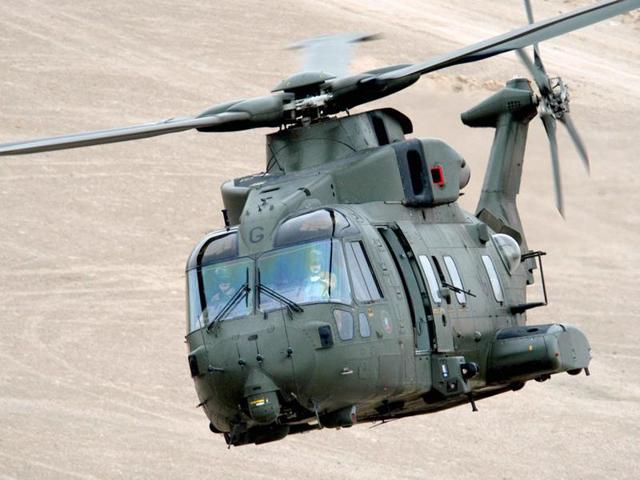 A British arms dealer wanted in India in the now-scrapped AgustaWestland chopper deal has offered to "assist" in the probe provided he is not arrested, HT has learnt.
Christian Michel, 55, made the offer in a letter written to Prime Minister Narendra Modi in November, two months before he wrote to two international courts alleging that the Indian government sought evidence to link Congress president Sonia Gandhi to the chopper deal.
In his letter to Modi, Michel did not mention Gandhi though he referred to the meeting between the Indian PM and his Italian counterpart Matteo Renzi wherein the BJP government allegedly sought evidence against Gandhi in exchange for freeing two Italian marines who allegedly killed two fishermen off the Indian coast in 2012.
Top government sources told HT that the government wants to exhaust all legal options before considering Michel's offer for help.
Read | AgustaWestland: Middleman wanted to target Sonia
Michel said on Thursday he stood by his offer. "Yes, my offer to the Indian investigative agencies is still valid," Michel said in an email response. HT has a copy of the letter written by the controversial arms dealer, who allegedly helped AgustaWestland secure the Rs 3,727-crore contract to supply 12 VVIP helicopters to the Indian Air Force.
The company, a subsidiary of Italian defence giant Finmeccanica, allegedly paid more than Rs 375 crore as bribe. India terminated the contract in January 2014.
"I am prepared to be interviewed by the CBI or the ED outside India. If this is not acceptable I am prepared to travel to India on the written assurance that I am not arrested on arrival and am given permission to leave having given evidence after an agreed period of time," Michel said in his letter.
Read | Agusta Westland deal: Court issues NBWs against 2 Italian citizens
Michel's letter to the International Tribunal of the Law of the Seas in Hamburg and the Permanent Court of Arbitration (PCA) sparked a political storm in India with the opposition accusing the Modi government of witch-hunt.
The Indian government denies Michel's charges.
Michel also said in his letter to Modi that Switzerland and Italy will never extradite their citizens, Guido Ralph Haschke and Carlo Gerosa, two key officials of AgustaWestland accused in the scam. Haschke has struck a plea bargain in the case with an Italian court for reduced sentence.
A senior official said the government was keen on letting the law take it own course in the chopper case.
"What is important to understand here is Michel is willing to talk. The government could not have given immunity as it would have been misconstrued as buying peace with a person accused of massive corruption. He is the key link to trace the illegal gratification and is suspected to have links to some influential persons who are the potential accused in this case," the official added.
Michel claimed that his father Wolfgang Max Richard Michel, also a defence dealer, was offered a similar deal in 1984. "I know that extension of such courtesy is possible as my own father was called to give evidence in 1984 on a similar basis," he said. Michel's father passed away in 2012.
Hindustan Times could not verify if Richard Michel was extended amnesty by India or the deal for which he was quizzed.
Sources said the Indian investigators are linking the scandal to a 1985 deal when India bought 21 Westland helicopters, which were later recalled on safety counts.
In their preliminary reports, the CBI and ED said Michel designed the routing of alleged kickback from the VVIP chopper deal through buyback of the Westland helicopters.
Michel allegedly received around 30 million Euros in the AgustaWestland deal.
Read | AgustaWestland: Italy judge rejects India bid to recover guarantees