Centre 'optimistic' about passing GST as Congress willing to talk
Nov 26, 2015 01:38 AM IST
Finance minister Arun Jaitley said that he was optimistic about the prospects of the GST bill.
Congress vice-president Rahul Gandhi said on Wednesday his party strongly believed in a unified goods and services tax but with its rate capped, indicating a mood to bargain hard with the government over the key reform bill.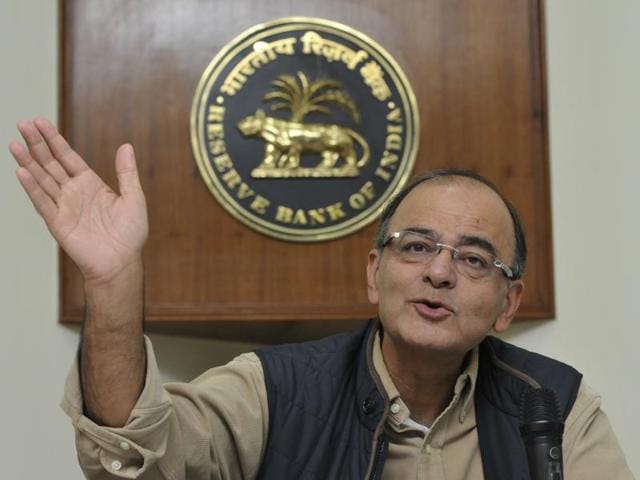 Finance minister Arun Jaitley said hours later that he was optimistic about the prospects of the bill. "I have spoken to every Congress leader on GST in the last session. I have spoken in detail to leaders in the Congress parliamentary party. I am optimistic about the bill. I think it will get passed," Jaitley told NDTV.
Stay tuned with breaking news on HT Channel on Facebook.
Join Now
An 18% cap on the proposed tax rate, an independent grievance redress mechanism for GST-related disputes and abolition of the 1% 'entry tax' are the key demands of the Congress.
"We strongly believe in GST. But we want a cap and not an unlimited tax that is charged to our people," Gandhi said.
At an all-party meeting convened by the government here, Prime Minister Narendra Modi said Jaitley had started talking to leaders of different parties on the bill.
Addressing students at Mount Carmel College in Bengaluru, Gandhi said, "We want a GST that suits the country and is beneficial to people. We are ready to be talked to; not thrown away."
Passage of the 122nd Constitution Amendment Bill for GST is the most important item on the government agenda for the winter session of Parliament that will run from November 26 to December 23.
Even as intense bargaining is expected between the government and the Congress on further amendments, at the all-party meeting many parties announced support for the proposed law that aims to create a national market replacing myriad local levies with a uniform tax.
JD(U) leader Sharad Yadav said his party, heading the coalition government in Bihar, wanted the GST bill to be passed.
Sudip Bandopadhyay of the Trinamool Congress said his party supported GST but wanted the government to talk to all parties and not just the Congress. The BJD backed the new tax regime but demanded that the 1% entry tax be extended to mineral-bearing states.
Narrating how it took 26 hours for him to reach Delhi from Srinagar, leader of the Opposition Ghulam Nabi Azad said, "In the train, I read all newspapers. While one paper said the government is willing to discuss another one said the government draws the line on GST. I want to know the truth."
After the meeting, Jaitley engaged a few Congress leaders in an informal conversation, to which the CPI(M)'s Sitaram Yechury quipped, "Aankhon hi aankhon mein ishara ho gaya" to indicate that the government was only talking to the principal Opposition party.