India's fading Chinese community faces painful war past
Nov 02, 2014 07:09 PM IST
Suspected of being a spy or a China sympathiser, nine-year-old Indian-born Monica Liu and her family were loaded into railway cars for a detention camp in the Rajasthan desert.
Suspected of being a spy or a China sympathiser, nine-year-old Indian-born Monica Liu and her family were loaded into railway cars for a detention camp in the Rajasthan desert.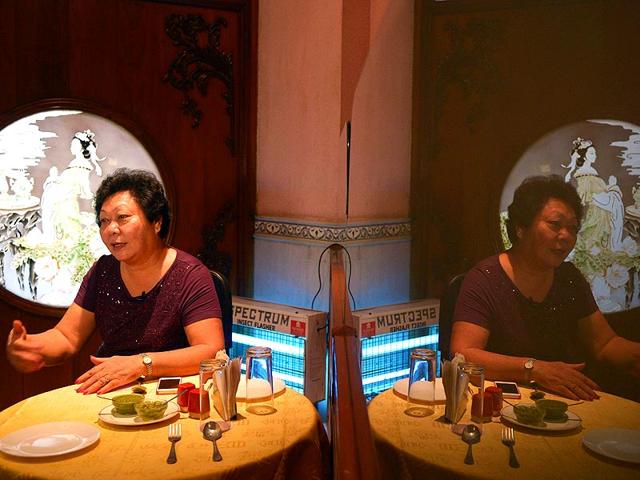 Liu was one of about 3,000 people of Chinese descent, most of them Indian citizens, rounded up and held at the fenced camp without trial after India's month-long border war with China in 1962.
During her five years in Deoli camp, built in the 1800s by the British, Liu remembers the heat, lack of schooling and the sound of her mother crying "from morning till night".
But her strongest memories are of her family's desperation once they were finally freed without charge by the central government.
"We didn't have a single penny," Liu said in the eastern city of Kolkata, recalling sleeping in a bus shelter with her siblings and parents.
India's Chinese community, whose ancestors flocked to Kolkata and the northeast to do business, bore the brunt of India's humiliating war with neighbouring China -- fought 52 years ago this month.
Over the decades, the two Asian giants have taken steps to heal their festering distrust, a legacy of the war over their 3,225 kilometre-long (2,000 mile) border.
But tensions remain, with Chinese President Xi Jinping's visit to New Delhi in September to meet Prime Minister Narendra Modi overshadowed by a troop stand-off along their border.
The dwindling Chinese community, strongest in Kolkata, has long stayed quiet about the injustice that some of them have suffered, fearful of drawing attention.
Only a handful are prepared to speak out -- and want the government to admit its treatment of them during that time was a mistake.
"The wounds haven't healed. The suffering has to be acknowledged first for the wounds to be healed. This has never happened," said Paul Chung, president of the Kolkata-based Indian Chinese Association.
"We didn't carry guns, we didn't do anything. We were sleeping in our houses, then all of a sudden the police would come at 12 o'clock at night."
Liu, who now runs a string of Chinese restaurants in Kolkata, said she doesn't have time to dwell on the past -- but her anger remains.
"We were working hard. We were not politicians, we were not spies," Liu said of her family which was rounded up in the northeast city of Shillong.
"We don't have any connection with the government of China so why should we suffer?" she asked seated at a table in her restaurant named "Beijing".
Diminished community
Past governments have justified the camp on national security grounds, and journalist S.N.M Abdi said officials consider the case closed.
"I don't foresee a formal apology or even an official explanation for what happened," said Abdi who is writing a book on the Deoli detainees. "It's a closed chapter for both governments."
Most of the 3,000 detainees accepted deportation to China, and were the first to be released. But several hundred who wanted to stay in India, or feared China's communist rulers, languished in the camp for years.
They eventually returned to their homes in India to discover property and belongings confiscated, auctioned or looted.
During the years of discrimination that followed, many others left, along with younger generations searching for better study and job prospects in Canada, the United States and Australia.
The community was once tens of thousands strong, after Chinese arrived in India from the 1700s as traders or carpenters and to set up sugar refineries and tanneries.
According to Chung, it now numbers about 4,000, most of them in Kolkata, which was hit hard in 2002 when a court ordered the city's tanneries, largely Chinese run, to move out for pollution reasons.
A daily Chinese-language newspaper is still printed there and temples have been restored. Plans have been mooted to revamp Kolkata's Chinatown and preserve its heritage, but nothing has been finalised.
'Unbelievable life'
Above a Chinese spicy sauce factory, 76-year-old Jenny Lu recalls her fear when officials came knocking. She grabbed her baby daughter, two-year-old son, nappies and a pillow before being loaded onto the train in Shillong for Deoli in 1962.
"'We are protecting you, that's why we are taking you'," she said authorities told her.
Although she resented being held, Lu said her four years in the camp were not all bad.
She chuckles as she recalls a security official's pet puppies disappearing one by one, snatched by hungry detainees.
"Chinese people love to eat dogs," said Lu, two of whose children were born in the camp.
But her face sobers as she describes how she, her husband and family eventually returned to Shillong to discover their home and business gone.
"We had to start from scratch again."
Her husband borrowed heavily from loan sharks to buy a sewing machine to start making shoes, while Lu, a hairdresser, took back a few old clients.
Liu also recalls her mother working tirelessly after their release, making and selling momos (dumplings) on the streets of Shillong before they moved to Kolkata.
"It was a very difficult, very unbelievable life."