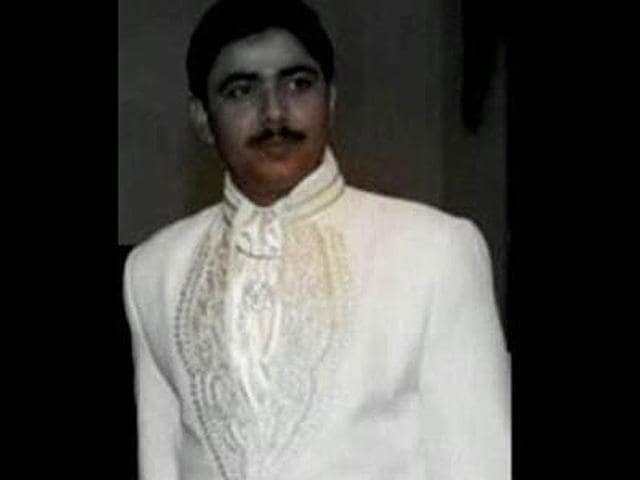 IPS officer killed in MP, father says it's a conspiracy
The father of Narendra Kumar, the young IPS officer, who was mowed down by an alleged member of the mining mafia in Madhya Pradesh, has alleged that there was a well-planned conspiracy against his son. Father terms killing a conspiracy
UPDATED ON MAR 09, 2012 12:23 PM IST
The father of Narendra Kumar, the young IPS officer, who was mowed down by an alleged member of the mining mafia in Madhya Pradesh, on Thursday alleged that there was a well-planned conspiracy against his son who did not receive the cooperation of the local police.


"It is clear that this was a well-planned conspiracy. He did not receive cooperation of the local police. He stopped vehicles carrying stones for check. Is it the work of the IPS officer, or the work of a thana-level police?" said Keshav Dev, father of the 30-year-old IPS officer, who was crushed under the wheels of a tractor trolley driven by an alleged member of the mining mafia in Morena.
Narendra Kumar, 32, sub-divisional police officer of Bamor, was trying to stop the tractor in the afternoon, a police officer said.
"But instead of stopping, the driver ran over him. Kumar was rushed to hospital but died on the way," DIG (Chambal) DP Gupta told IANS.
Kumar, a 2009 batch IPS officer, was on probation. His wife Madhurani Tewatia, an Indian Administrative Service (IAS) officer, is also posted in Madhya Pradesh but is presently on maternity leave in Delhi.
Tractor driver Manoj Gurjar was arrested and the vehicle seized.
Home minister Uma Shankar Gupta of the Bharatiya Janata Party said the guilty would not be spared.
Leader of Opposition Ajay Singh of the Congress demanded the resignation of the home minister.
He alleged that chief minister Shivraj Singh Chouhan was patronising illegal mining in the state.
"At the time of the festival of happiness (Holi), it is the saddest moment in the history of Madhya Pradesh. But it has happened because the Shivraj Singh Chouhan government has not taken any action against illegal mining mafia while we have raised the issue several times," Ajay Singh told IANS.
"The illegal mining has taken place in chief minister's constituency... the chief minister is patronising mining mafia," he added.
Chouhan told reporters that it was a sad moment and the opposition should not try to gain political mileage out of it.
Close