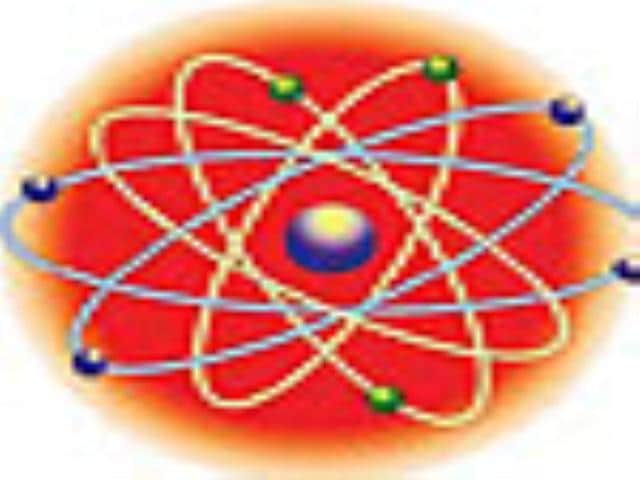 NRI seeks early action on N-deal
Ashok Mago, chairman of the Dallas-based US-India Forum, who played a key role in winning support for the deal in Congress wants India to act fast to save the accord.
UPDATED ON MAR 11, 2008 11:46 AM IST
An Indian American activist who played a key role in winning support for the India-US civil nuclear deal in Congress wants New Delhi to act fast to save the landmark accord.
If the implementing 123 agreement is not ratified by the US Congress before President George W. Bush leaves office next January, it would take many more years to bring India out of its nuclear isolation, said Ashok Mago, chairman of the Dallas-based US-India Forum.
Urging Prime Minister Manmohan Singh to go ahead with the agreement - that has been stalled due to opposition by the Indian government's leftist allies - "at the earliest", Mago said that would put "tremendous pressure on the US Congress to ratify it during its lame duck session", before the new US administration takes over.
"The only question left is whether the US Congress will be able to accommodate the United Progressive Alliance (UPA) government," Mago told IANS during a visit to Washington. Senator Joseph Biden, chairman of the Senate Foreign Relations Committee, had recently set a July deadline for Congress to consider it before it goes into election mode.
"Even though it will be very difficult, we feel it can be done because the option of waiting for a few more years to bring India out of nuclear isolation is also unthinkable," added Mago who is credited with winning almost 40 percent of the co-sponsors for the US enabling law.
"Hopefully Democratic Senate majority leader Harry Reid and Speaker Nancy Pelosi will provide their crucial support to get it through their respective chambers," he said expressing optimism that the landmark agreement will be finalised this year.
Once New Delhi signs an India-specific safeguards agreement with the International Atomic Energy Agency (IAEA) and wins unanimous approval from the 45-member Nuclear Suppliers Group (NSG) that controls global nuclear trade, it should "not take too much time for the agreement to be sent to the US Congress for its approval".
Leaders of the Left should realise that India cannot finalise a nuclear deal with any other country until the NSG gives its unanimous approval to the agreement with India and it's ratified by the US Congress, said the Delhi-born Mago who moved to Texas in 1974.
"They should stop worrying that somehow it will undermine the country's sovereignty," he said wondering how such concerns arise "only if a nuclear cooperation agreement is entered into with the US and not if there is a similar agreement with Russia, France or any other country".
Supporters of the India-US nuclear deal "have suffered numerous heartaches and bumps to cross one goal line and still have miles to go to reach the destination", Mago said recalling the "long journey" to get the enabling US law approved by the US Congress and signed by Bush in December 2006.
For five weeks, only seven congressmen agreed to become co-sponsors of a waiver bill introduced by Henry Hyde, then Republican chairman of the House International Relations Committee, in March 2006 after Bush and Manmohan Singh signed a joint statement on the nuclear deal.
But hard work by the US-India Forum, a small group of Indian Americans from Texas, and other supporters of the bill paid off and within eight weeks a bipartisan group of 17 Democrats and 24 Republicans came forward to sponsor the legislation. In the Senate too the US-India Forum managed to get support from both the Texas senators who were joined by one senator each from eight other states, Mago said.
"For Indian Americans such a bill was very personal as this was a confirmation of India's emergence as a global power. They started an intensive drive to support President Bush's plan to aid India's civilian nuclear programme to persuade Congress to approve the deal.
"For us this has been an opportunity to help our country of birth to have additional and cleaner sources of energy which it desperately needs to continue the pace of economic growth by convincing the elected officials of our adopted homeland," he said.
"One thing that needs to be remembered here is that among those who opposed the bill many of them chair some of the most important committees in the new Congress and can easily kill a similar bill if presented for approval today," said Mago seeking early action on India's part.
"We will always be able and ready to support India's cause as and when needed," said Mago, who helped create the "Friends of India caucus" in the US Senate headed by former first lady Hillary Clinton and Republican Senator John Cornyn from Texas.
Heading a business and investment consulting company, he also founded the Indo-American Chamber of Commerce to foster greater economic cooperation between India and Texas. It has hosted and facilitated many trade delegations to and from India to promote economic ties between the two nations.
Mago was recently awarded the "Apostle of International Understanding" Award by the Unity International Foundation for his "exceptional role in bringing India closer to the USA".
He is currently chairman of the Urban League of Greater Dallas, America's oldest and largest community-based movement devoted to empowering African Americans to enter the economic and social mainstream, secure economic self-reliance, parity, power and civil rights.
(Arun Kumar can be contacted at arun.kumar@ians.in)
Close