Sensible election-year budget but...
To come out of a difficult economic situation what India needs is a big idea. That was missing in this year's budget. Rajesh Mahapatra writes.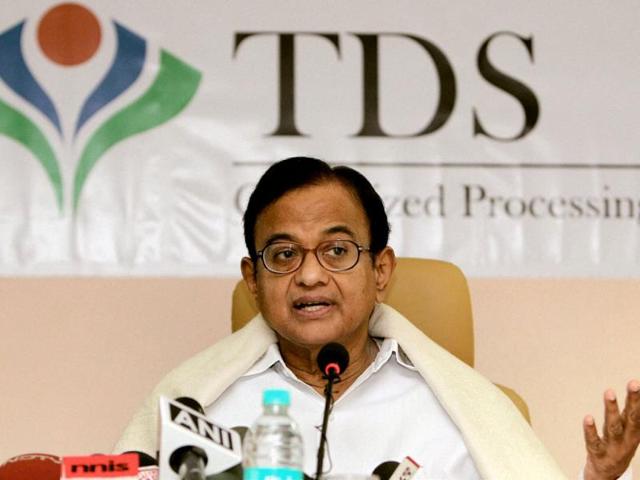 Updated on Feb 28, 2013 11:14 PM IST
The good news is that there is no bad news. Finance minister P Chidambaram's budget on Thursday offered no magic bullet to cure the ills of the economy. It also did nothing that would heighten the hardship brought upon by slackening growth and high inflation. The minister could have changed the tax slabs or announced more concessions to cheer the middle class, but such a move would surely have pushed him to look for an offset in higher revenue from excise duties. He did neither. Instead, he opted to play with a straight bat.
Chidambaram seems to have done well in not giving in to either the high expectations from businesses or political pressures of an election year at the cost of the biggest challenge facing his ministry — that of reining in fiscal deficit and putting the government's finances in order.
He has ticked all the right boxes so far as populism in an election year goes, but a closer look at the budget numbers reveals there is no big jump in populist spending. The decision to set up an all-women bank and give a big push to vocational training will surely to win the UPA some goodwill among those it sees as the new influencers in Indian politics — women and the youth, including the urban migrants who are breaking into the middle class from below. But such decisions and announcements don't cost much to the exchequer. The only measure that puts a substantive burden on the exchequer is the implementation of the food security Bill, assuming it will be passed in Parliament soon.
Measures such as the 10% surcharge on super rich individuals or the higher duties on imported SUVs and motorbikes may have made the government look like it is on the side of the poor, but they are not really going to hurt the rich. From the surcharges and the increase in duties that Chidambaram announced in the budget, the government hopes to net R18,000 crore in additional revenue next year. To put that number in perspective, it amounts to a bit over 1% of what the government would spend in 2013-14.
The bad news begins there. Although, the minister has expressed the right intent to make the strategy of fiscal prudence rely more on revenue mobilisation than spending cuts, there is little reason to believe that the intent will translate into action. As a country, India boasts of a middle class that is 250-million strong, but only 35 million of them are assessed for taxation. In the past decade, India has neither made much progress in expanding the tax net nor has it been able to ensure the assessees pay what they ought to pay. Nothing illustrates this better than the number Chidambaram himself cited during his speech — that there are just 42,800 taxpayers whose annual taxable income exceeds R1 crore. To fix such anomalies and make India's tax laws work, the minister has proposed to set up a tax administration reforms body. India will have to wait and see if this body can really set things right, but experience from the past would tempt us to believe it could end up as just another government committee that a retired bureaucrat ran to keep himself/herself gainfully engaged. Enforcement apart, reforms of the taxation system also face uncertain times. Businesses and investors have been waiting for a unified Goods and Service Tax (GST) regime for nearly four years. Chidambaram said he would move to get it passed in this Parliament session, but it is not clear if several states opposed to it will come around so soon.
That said, Chidambaram's challenge extends beyond what he could or what he had to do in the budget. As finance minister, he has to lead the nation's collective effort to find ways to perk up investment and growth. The announcement on investment allowance is a baby step in that direction, but it may not yield much in a scenario of subdued demand, a cash-strapped government and a not-so-benign global environment. To come out of it, what India needs is a big idea. And that seemed to be missing from the budget that the Harvard-educated, lawyer-turned politician presented to Parliament on Thursday.
Close Story
Personalise your news feed. Follow trending topics