Shimla battles worst jaundice outbreak since 1947
Hindustan Times |
, Shimla
Gaurva Bisht
Feb 28, 2016 11:06 AM IST
Official data shows 10 people have died and 1600 (updated ) developed jaundice, but unofficial estimates put the number at a higher over 10000. "The health department is clueless. Neither the department carried a door to door survey to assess the magnitude of the outbreak," says Rakesh Bhardwaj, state surveillance officer.
More than two months after the first cases of jaundice were reported in the third week of December last year, Shimla continues to grapple with the state's biggest jaundice outbreak since Independence.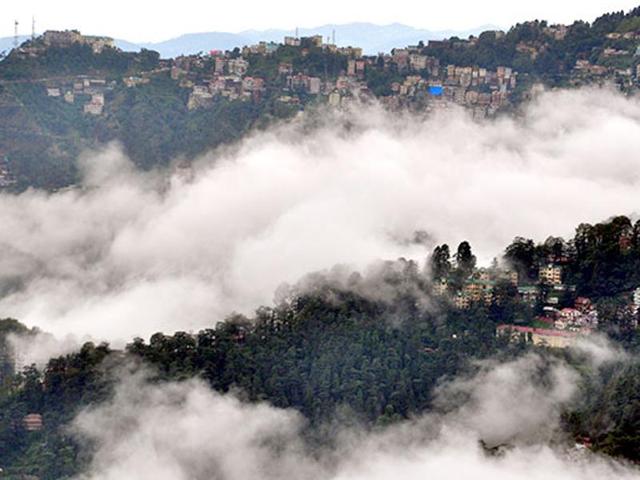 Official data shows 10 people have died and 1,600 developed jaundice, but unofficial estimates put the number higher — at over 10,000. "The health department is clueless. It did not carry out a door-to-door survey to assess the magnitude of the outbreak," said Rakesh Bhardwaj, state surveillance officer.
Amita Chauhan, 38, is a worried mother of two young children. "After civic authorities issued directions to drink boiled and chlorinated water and to clean the water storage tanks, I replaced our old tank with a new one. Now, I use filtered and boiled water for drinking," said Chauhan, who lives in Shimla's Vikas Nagar neighbourhood.
People allege civic authorities waited a week to suspend drinking water supply from Ashwani Khud that was found to be contaminated with the Hepatitis E virus, which caused the outbreak. By then, 25% of Shimla's population was affected.
Nothing was done until two people died of jaundice in the first week of January, after which Deputy Tikender Singh Panwar lodged an FIR against 'unknown' people for water contamination. After the registration of the FIR, a probe by a special investigation team headed by an ASP-rank officer led to the arrest of 10 people, including six officials of the irrigation and public health (IPH) department and the contractor running the sewerage plant that contaminated drinking water supply.
Shimla Municipal Corporation started an awareness campaign and sent notices to 1,800 households connected to the sewerage network. By then, it was too late. Sludge-contaminated water from Ashwani Khud had already infected storage tanks in Shimla and Solan town, which also draws water from the same source. Water supply was stopped on January 2. Initially, these areas faced water scarcity but supply was later resumed from other sources.
Supply from Ashwani Khud is still suspended. "Water from there will be lifted only after a nod from an expert from the National Institute of Virology (NIV) in Pune," state IPH minister Vidya Stokes said.
Rumours helped fuel panic as thousands affected with fever thronged gover nment and private hospitals while others visited faith healers for traditional treatment.
Dr Ramesh Chand, senior medical superintendent of Indira Gandhi Medical College (IGMC), Shimla, said the hospital had witnessed the maximum number of patients per day in mid-January. "Initially, there were fewer cases each day. In the middle of January, 60-70 cases of jaundice were witnessed in hospitals daily," said Dr Chand. He added, "Now, the number has reduced to around 10."
Union health minister JP Nadda led the BJP in criticising the state government for mishandling the outbreak, and sent a team of virologists from the National Centre for Disease Control (NCDC) and the NIV to test the drinking water supplied to the city. The Centre further allocated ` 70 lakh for a state health department project to study the reoccurrence of the water-borne disease in Shimla, which had its last jaundice outbreak in 2007.
NIV virologists concluded that the sewerage treatment plant at Malyana had caused the contamination in Ashwani Khud, but the gover nment dismissed the findings. Chief minister Virbhadra Singh said, "Water was contaminated due to draining the sewerage in the open as many houses neither have proper septic tanks nor are linked with the sewerage network."
The IPH department is now contemplating a new water scheme for Shimla town besides preparing a detailed project report for linking all households with the sewerage network.
Until this is done, the people in Shimla are taking their own precautions. "Having recovered from jaundice, I am careful of the water I drink… I have water at home and mineral water when outdoors," Raman Sharma, 24, a student from Malyana, said.