The sad story of #RANDI and the disguised misogyny in it on Twitter
If you go by Twitter's top trends, Monday was the best of times and the worst of times — best for the sexists and jingoists, and worst for the rational.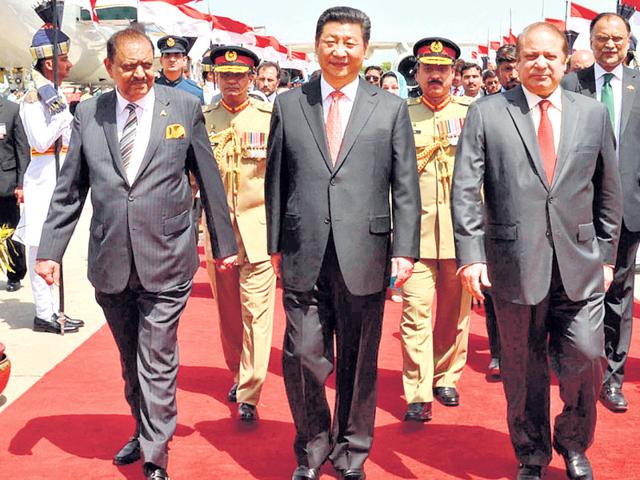 Updated on Apr 22, 2015 10:51 AM IST
If you go by Twitter's top trends, Monday was the best of times and the worst of times — best for the sexists and jingoists, and worst for the rational.

The provocative hashtag originated from news reports that said Pakistan and China would launch a joint think tank named Research and Development International (RANDI). And it's a no brainer to guess that the abbreviation of the think tank caught the fancy of Indian Twitteratti – it being the Hindi slang for prostitute.

"Well, that's an unfortunate name for a think tank...," tweeted Pakistani writer Fatima Bhutto.

A reality check shows that just like the irony in the acronym, the disguised misogyny in tweets on #RANDI too was obvious.

Sample these:
#RANDI started trending on Monday afternoon and by late evening, a female journalist was being hounded when she questioned the disguised sexism in the hashtag.
A barrage of hate-filled and sexist reactions were addressed to journalist Rana Ayyub after she tweeted, "When a term like 'Randi' (I cringe while typing) trends on social media by a patriotic brigade, you know why there was a Nirbhaya case!"
People miffed with Ayyub's tweet responded by name-calling and shaming her, and "informing" her that there was no connection between the Nirbhaya case and the hashtag, and it was solely aimed at poking fun at the think tank's name.

The responses to Ayyub's tweet were so crass that after a few hours she tweeted: "Just take a quick tour of the TL of any woman journalist to know what misogyny and harassment is!"

One of the many insulting comments which Ayyub herself re-tweeted was:
When sexism and jingoism came together
An in-depth browsing through the tweets on #RANDI showed that while some were pure puns, there were several others that were, at the same time, sexist in tone and patriotic in emotion – these tweets reflected an attitude in which it is accepted to make fun of an opponent in a misogynist way by referring to him/her/it as the one which got "penetrated".
The hashtag actually provided many with an opportunity to hit Pakistan below the belt – because a "randi" or "prostitute", in a chauvinistic purview, is someone who should be looked down on and shamed.
The #RANDI tweets reflected that more than demanding a discussion on the Pakistan-China relationship or exhibiting witty humour on how the think tank's name was chosen, many were content with making cheap comments on the neighbouring countries and satisfying their jingoistic ego.
The one and only thread of humour that many seemed to follow was of degrading Pakistan by using the acronym in a sexually derogatory manner.
In a popular culture driven by patriarchy and misogyny, references to denigrating a woman are often used to express victory or vigour. Hence, the day India won the World Cup match against Pakistan, a popular condom company put out a provocative ad celebrating the victory— a model in a skimpy green bikini (the reference to Pakistan was obvious) lying on a couch in a seductive manner, with the words 'Nailed it!' stamped somewhere above.
There is no denying that Indians would leave no stone unturned to pun on Pakistan if RANDI (or for that matter any other controversial word) is used as an acronym for a think tank. But it is worth pondering whether the popularity that #RANDI enjoyed was only because of the acronym's irony.
Would an acronym for the think tank that matched with a Hindi word like FALTU or BEKAR have made it to the top Twitter trends? Would it make Indian Twitteratti dish out 140 characters of nationalism so eagerly?
(The views expressed by the writer are personal. He tweets as @saha_abhi1990)
Close Story
Personalise your news feed. Follow trending topics