Top seven weekend spots for fun
Give the crowded Lonavala and Mahabaleshwar a miss, chart your course to these serene monsoon getaways.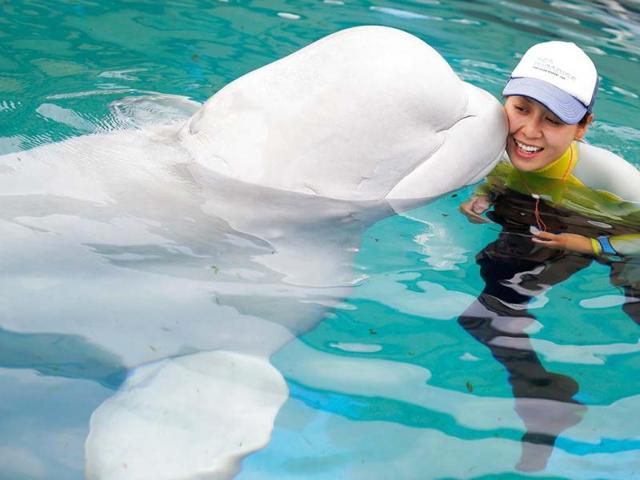 Updated on Jun 23, 2013 02:48 PM IST
Hindustan Times | By Sneha Mahale
, Mumbai
It is that time of the year again when the hills are alive with the sound of music. As the monsoon gathers momentum, hill stations in Maharashtra begin to attract crowds looking to get back to nature, enjoy the many waterfalls that cascade down every every nook and crevice or just listen to the pitter-patter of raindrops.
But even as Mumbai makes a beeline for resorts at popular monsoon getaways, like Matheran, Lonavala and Mahabaleshwar, we give you some lesser-visited venues to enjoy the rains at.
Kaas Plateau: Also called Maharashtra's Valley of the Flowers, the Kaas Plateau in the district of Satara comes alive in the monsoon with wild flowers blooming on the plateau. Over 1,500 varieties of plants are found around the Kaas area and include many species not found anywhere else in the world. The best time to visit the spot is from August to October, with September being the right month to see birds like Bonneli's Eagle and Malabar Crested Lark.
Drive time: Over four hours
Tapola: Around 25 kms from Mahabaleshwar lies the beautiful hamlet of Tapola. The place also marks the confluence of the rivers Koyna and Solshi and offers a stunning view of the Sahyadris as well. For the more adventurous, there are camps in the area that offer activities like outdoor camping and trekking. One could also visit Koyna Nagar or Vasota Fort nearby.
Drive time: Around five hours
Dudhsagar Falls, Goa: Located in the beach state of Goa, Dudhsagar Falls come to life only in the monsoon and therefore it makes it a must visit on an extended weekend break. The Konkani name for the falls, which literally translated means "sea of milk", comes from clouds of milky foam which rises up at the bottom of the falls. Measuring a mighty 600m from head to foot, it is a sight to behold. There also a couple of pools that you can swim in, making Dudhsagar a great place for a full-day trip. A number of private operators offer special trips to the waterfalls as does the Goa Tourism Development Corporation. The falls can also be reached by a train journey from Vasco or Margao.
Drive time: Over nine hours
Lonar: Did you know that Maharashtra has a lake created by a meteor impact and that it is the world's third largest crater? No, then brush up on your geography by a quick visit to Lonar Lake, which lies in the Buldana district. First discovered in 1823 by British officer, JE Alexander, this spot is also written about in ancient scripts like the Skanda Puran, the Padma Puran and the Aaina-i-Akbari.
Drive time: Over eight hours
Karnala: This is a rather popular option among avid bird watchers. Though the season to catch migratory birds is winter, the monsoon is a good time to catch resident species like the Malabar whistling thrush, paradise flycatcher and magpie robin. The place is also popular among trekkers who make full use of the nature trails in the area, including one that leads to Karnala Fort. A one-day trip is more than enough to discover the place.
Drive time: Over an hour

Bhandadhara: With mountains, roaring waterfalls and lush greenery, Bhandardara is a visitor's delight. And if local tourist spots, like Wilson Dam and Arthur Lake do not entice, you could put your endurance to the test by climbing Mount Kalsubai. At 1,646 mts, it is the highest peak in Maharashtra.
Drive time: Nearly three hours
Mulshi: Close to Pune, Mulshi offers a respite from city life. If Mulshi Dam fails in helping you achieve some much needed R&R, then head to Palase waterfall. The Tamahini ghats also see several seasonal waterfalls spring in the rains.
Drive time: Nearly three hours
Close Story