How was Mysuru chosen as India's cleanest city? All you need to know
Mysuru in Karnataka has topped the list of the cleanest cities in India for the second year in a row.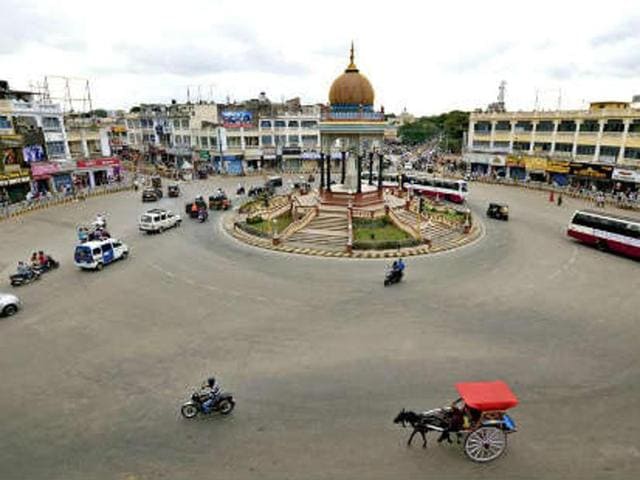 Updated on Feb 16, 2016 10:09 AM IST
Mysuru in Karnataka has topped the list of the cleanest cities in India for the second year in a row.
It was followed by Chandigarh, Tiruchirapalli, New Delhi Municipal Council area and Visakhapatnam, said a report following a nationwide survey -- "Swachh Survekshan 2016" under the 'Swachh Bharat' Mission.
"The survey is not done to demoralise any city or place of the country. It aims at generating a healthy competition among them," Urban Development Minister M. Venkaiah Naidu told reporters while releasing the survey report here. It aims at popularising the 'Swachh Bharat' Mission, "and to bring competitive spirit among people to keep their cities clean", the minister added.
Read more: Swachh rankings: Mysuru is India's cleanest city, Dhanbad filthiest
1) What made Kanataka's Mysuru India's cleanest city?
Mysuru scored well on all sanitation parameters. This included making adequate provisions for individual, community and public toilets, a good track record in door- to- door garbage collection, overall cleanliness level of the city, proper processing and disposal of garbage, an effective communication strategy to bring about behavior change and engaging citizens in cleanliness drive.
2) When was the survey conducted?
Between January 5 and January 20. A team of 110 assessors was deployed on the ground to conduct the survey.
3) What is the total population of the 73 cities?
12.47 crore or a third of India's total urban population.
4) How were the cities chosen?
Cities were measured on two counts. First, their performance on key sanitation components such as constructing individual, public and community toilets, providing adequate solid waste management facilities and launching effective communication strategy. Second, the cities were measured on three counts. Service level status collected from municipalities (1000 marks), physical observation by assessors (500 marks) and getting citizen's feedback on cleanliness in their respective cities (500 marks). Mysuru, for instance scored 1749 and topped the list, Dhanbad scored 464 and languished at the bottom.
5) What is the regional spread of the cities?
28 cities were from northern states, 15 from south, 15 from the west, 7 from east and 8 from north-east.
6) Geographically, how did the cities fare?
Cities from south and west fared better than those from north and east.
7) What happens to cities that consistently fare well in cleanliness survey that is conducted every year?
Of the Rs 62,009 crore earmarked for Swachh Bharat Mission till 2019, such cities will be given an incentive of 10 % from the Centre share of Rs 14,623 crore.
8) As of now where do Indian cities stand on various sanitation parameters ?
According to Census 2011
18.6% : urban households do not have toilets within the premises.
6%: use community toilets
12.6 %: defecate in the open.
24%: solid waste gets processed of the over 1.7 lakh metric tonne generated per day.
Close Story
Personalise your news feed. Follow trending topics