Mom catches 6-year-old using Alexa to solve math problem. Twitter's impressed
This little boy has managed to win people's hearts by his way of completing his homework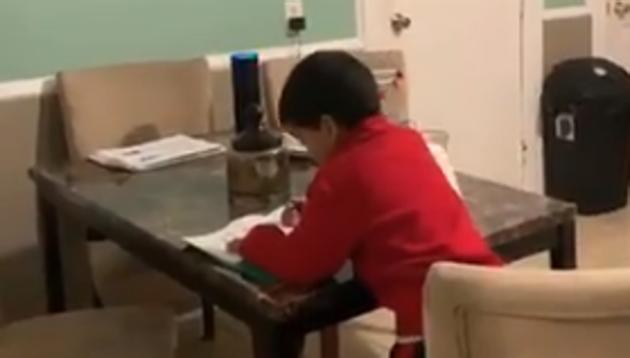 Updated on Dec 28, 2018 10:04 PM IST
Most kids hate having to do the dreaded homework every day after school. In fact, even if you ask adults what they didn't like most about school, chances are many will say it's homework they hated the most. That's probably why this little boy in New Jersey, US, has managed to win people's hearts by his way of completing his homework. A video posted on Twitter has gone all kinds of viral as it shows the little boy using Amazon's digital assistant, Alexa, to solve his math problems.
The viral clip, with over 8.3 million views, has been shared by Twitter user Yerelyn. The clip shows her six-year-old son, Jariel, doing his homework and asking Alexa, "What's five minus three?"
"It was just any regular day of doing homework," Yerelyn Cueva told New York Post. "I'm in the living room, and I overheard him asking Alexa some math problems, and I could not believe it! What you don't see is after he says, 'Thank you, Alexa, for helping me with my homework.'"
The short video has won a ton of love on Twitter. Since being shared on December 21, the clip has collected over 4.7 lakh 'likes' and more than 1.3 lakh retweets - and still counting. People are extremely impressed with the little boy.
"A prodigy," says one Twitter user. "Reward that man for being a young genius and finesser," says another. "It's called 'using your resources'," says a third.
Close Story
Personalise your news feed. Follow trending topics