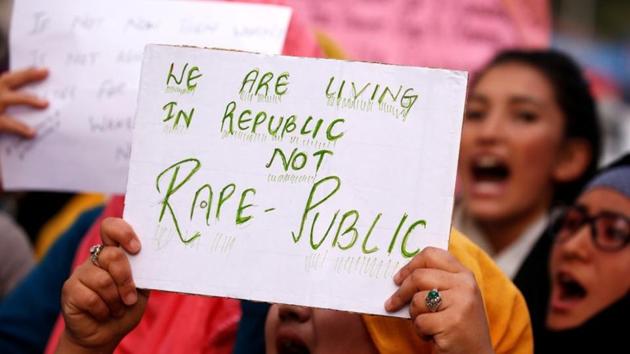 92-year-old gets 10 years in jail for raping minor girl
A case had been registered against Harlal Balai in 2009 at Bhilwara Kotwali police station for raping a minor mentally challenged girl
UPDATED ON JUN 02, 2018 09:55 PM IST
A special court in Bhilwara on Saturday sentenced a 92-year-old man to 10 years in prison after holding him guilty of raping a minor mentally-challenged girl in 2009.
A case had been registered against Harlal Balai on December 18, 2009 at Bhilwara Kotwali police station. Balai, then 84 years old, was accused of raping a minor girl from his village at her house.
"The girl's parents were not in the house. Balai took advantage of the situation and sexually assaulted her. The girl is not of a sound mind and could not even understand and explain what happened with her," public prosecutor Savita Sharma said.
Sharma said when the girl's parents came back and saw her condition they filed a police complaint. Balai and the victim knew each other and belong to the same village. "She used to call him 'baba'," Sharma added.
Sentencing Balai to 10 years in jail, Additional Sessions Judge (women atrocities) Himankani Gaur also slapped a fine of Rs 50,000 on the convict.
Close