I will talk to people and declare my next move, says Manvendra Singh
Hindustan Times, Barmer |
Mukesh Mathrani
Sep 24, 2018 06:01 AM IST
Former Rajasthan BJP leader Manvendra Singh spoke to HT on his plan
Though Manvendra Singh quit the BJP, former external affairs minister Jaswant Singh's son did not announce where he was politically headed to. This left the crowd present at Swabhimaan rally at Pachpadra speculate about the Sheo MLA's next political move. Manvendra spoke to HT on his plan. The excerpts: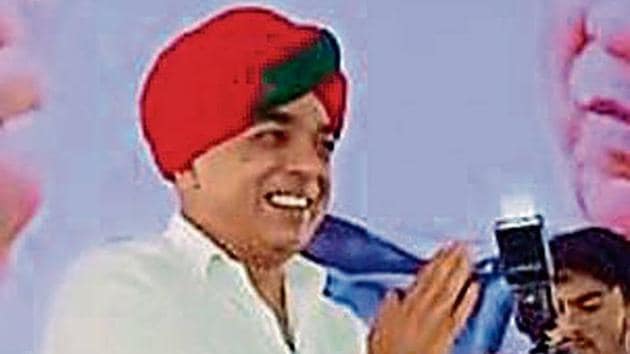 Over the past four years, I was feeling uncomfortable with the BJP. I have many times shared my pain with the BJP leadership, including Prime Minister Narendra Modi and national president Amit Shah. Modi advised me to be patient. But when decision-maker failed to take any decision, I ran out of patience on Saturday.
As I said from the dais, my people will take my decision and, you see, they wanted me to quit the BJP.
I am going to take out a yatra to thank people for their support. During the yatra, I will talk to people and take a decision on that basis.
No. I have already said that my people will take my decision. I will talk to the people and then decide.
No. I did not speak to the Congress and even the Congress did not speak to me. First, I will ask my people and then decide.
Lok Sabha. Even earlier I was not interested in assembly elections, but I had to contest. This time I will contest Lok Sabha polls.
Obviously from my home Barmer-Jaisalmer Lok Sabha constituency.
I am overwhelmed. I am humbled to see that people who have supported us in 2014 are still with us.
No. I am not a deal maker.
Sad.