Maternal mortality rate in Rajasthan declines by 45 points: SRS data
Updated on Jun 07, 2018 10:12 PM IST
Data states that in India MMR has reduced by 37 points.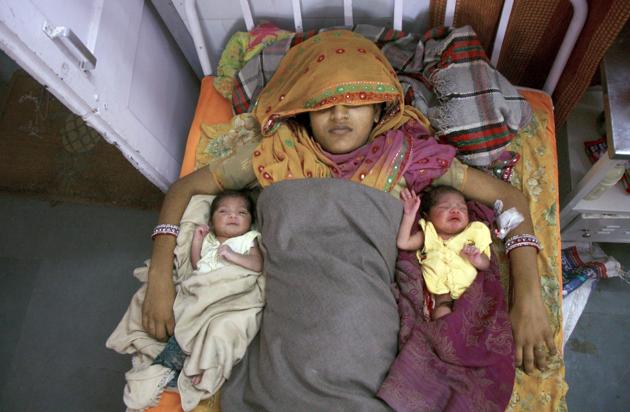 The maternal mortality rate (MMR) of Rajasthan has declined by 45 points (18.4%) from 244 in 2011-13 to 199 in 2014-16, reveals Sample Registration System (SRS) data released on Wednesday. The data states that in India MMR has reduced by 37 points (22.2%).
Health department secretary and mission director national health mission Naveen Jain said improving quality at the delivery points, improvement in ante-natal check-up, Kushal Mangal Karyakram to identify high-risk pregnancies along with an increase in institutional deliveries have arrested the MMR. The MMR will be around 150 in the next SRS data, he added.
MMR is defined as the number of maternal deaths per 100,000 live births.
The institutional delivery currently is 84% in Rajasthan, while all India is 79%. In 2016, the institutional delivery in Rajasthan was 79% and all India was 76%.
The data stated that Uttar Pradesh/Uttarakhand have registered a decline in MMR by 29.5% (84 points), as the MMR from 285 in 2011-13 reduced to 201 in 2013-16. Similarly, Assam, Bihar/Jharkhand, Haryana, Kerala, Madhya Pradesh/Chhattisgarh have registered decline by 20%-25%, while Andhra Pradesh, Gujarat, Karnataka, Odisha, Rajasthan, Tamil Nadu have declined by 15%-20% and MMR in Maharashtra, Punjab and West Bengal have declined by 10%-15%.
UNICEF health specialist Dr Anil Agarwal said, "We would like to congratulate the government of Rajasthan for the progress in reduction of MMR. Hard work of officials, managers and workers has contributed towards this positive change. We are certain that the investments made in the last few years will result in accelerated progress despite the socio-geographic challenges in the state. The government is also trying to focus on improving quality of services around childbirth in government health institutions. This will give an impetus to both reductions in maternal mortality and morbidity as well as reduction of newborn deaths."
Personalise your news feed. Follow trending topics