Unseasonal rain, hailstorm damage crop in Alwar, Sikar
Updated on Mar 05, 2018 06:23 PM IST
Chief minister Vasundhara Raje expressed concern over reports of crop damage in parts of the state and instructed the officials to conduct a survey at the earliest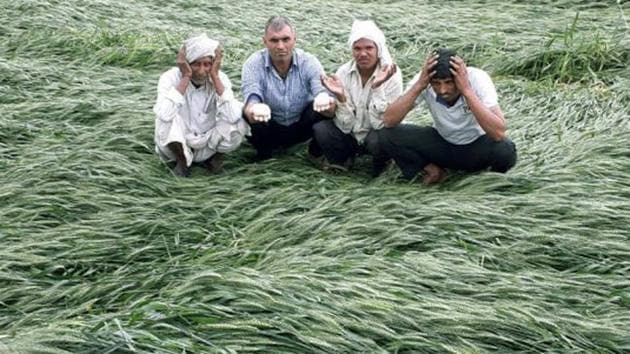 Looking into apprehensions that unseasonal rain and hailstorm on Sunday may have damaged standing crop in some villages of Sikar and Alwar districts, the district authorities have been called for a report.
Mild showers also occurred in parts of Jaipur, Bikaner, Churu, Bharatpur and Sriganganagar. The weather took a sudden turn in the afternoon.
Chief minister Vasundhara Raje expressed concern over reports of crop damage in parts of the state including Alwar and Sikar districts due to hailstorm and instructed the officials to conduct a survey at the earliest, an official release stated. Officials of the disaster management department and the district collectors have been asked to submit a report on the extent of crop damage.
Deputy director of agriculture in Alwar, PC Meena said that a detailed report has been called from the district. Mustard crop is susceptible to damage at this time of the year.
Meanwhile, four people were injured in a lightning incident in Shahpura area near Jaipur. The victims, identified as Jairam Prajapat (48), Ramjilal (52), Lali devi (30), and Khamoshi (28), were working in a field when the mishap occurred.
According to the meteorological department, the rains and hailstorm were triggered by western disturbances. At this time of the year, rabi crops of wheat, barley, cumin, gram and mustard are susceptible to hailstorm and high-speed winds.
Personalise your news feed. Follow trending topics