Mamata Banerjee questions rejection of Bengal tableau from Republic Day parade
West Bengal chief minister Mamata Banerjee said the theme of the state's tableau for the Republic Day parade was unity and the state wanted to show that only harmony among people can ensure peace.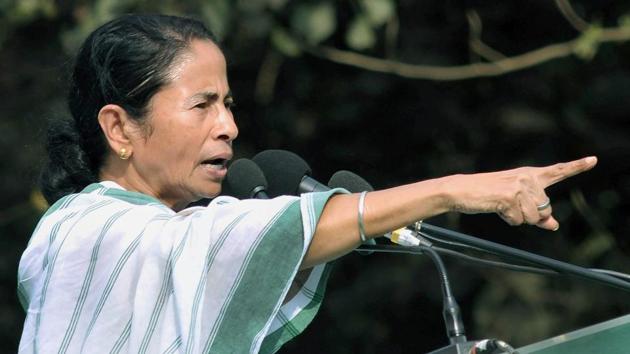 Updated on Dec 22, 2017 08:27 PM IST
West Bengal's tableau for the Republic Day parade in Delhi has been rejected by the Union government, chief minister Mamata Banerjee alleged on Friday evening.
"This is an insult to Bengal and her people. The theme of our tableau was unity and we wanted to show that only harmony among people can ensure peace. Is that why our tableau was rejected?" quipped Banerjee while inaugurating the biggest government-aided Christmas celebrations at Allen Park on Kolkata's famous Park Street.
Without naming the BJP or any leader, she said divisions are being created among people of different faiths.
"Only those who can accept all opinions and beliefs and move forward with the people become great leaders. To become great, one has to show a lot of tolerance," she said.
"But right now, some people are busy causing divisions among Hindus, Muslims and Christians," she alleged.
This is not the first time that a tableau sent by Bengal or any other state has been rejected by the committee set up by the ministry of defence (MoD) that organises the grand show on Rajpath every year. States have to go through strict scrutiny before the ministry's Tableau Selection Committee gives them a go-ahead to present their tableaux at the parade.
In 1995, Delhi's tableau was rejected for the third time in a row and records show that Delhi has taken part in the parade only 11 times in 25 years.
Senior bureaucrats said a number of tableaux presented during the 34-year-long Left Front regime in Bengal were rejected as well but neither former chief minister Jyoti Basu nor his predecessor Buddhadeb Bhattacharjee raised the issue.
Banerjee, however, was in no mood to forget the past.
"Our tableaux on folk culture were awarded in 2014 and 2016 but in 2015, they rejected the tableau based on the Kanyashree project for girl children. The Centre did not give any recognition to Kanyashree but it was awarded by the United Nations," she said.
Close Story
Personalise your news feed. Follow trending topics