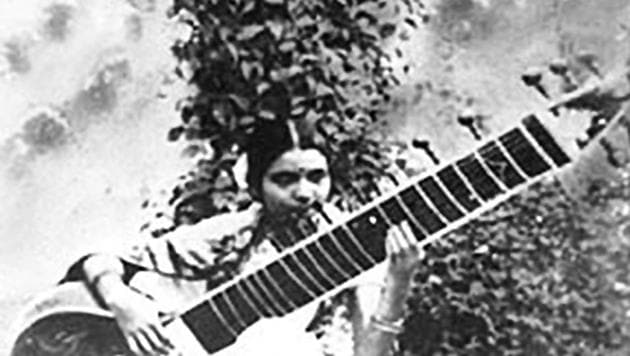 An enigma of Indian classical music who struck a spiritual tone
Annapurna Devi, born as Roshanara Khan, was an Indian surbahar (bass sitar) player of Hindustani classical music.
By Narendra Kusnur
UPDATED ON OCT 14, 2018 12:05 AM IST
On Saturday morning, Indian classical music fans woke up to the news that surbahar legend Annapurna Devi had passed away. Though some were aware that she was in her early 90s and had been suffering from age-related issues, the announcement came as a shock.
The musician, born Roshanara Khan was given the name Annapurna Devi by Maharaja Baijnath Singh of Maihar, Madhya Pradesh, where her iconic father Baba Alaudddin Khan was the royal court musician. She started learning the sitar at the age of five, before shifting to the more bass surbahar.
Devi was the younger sister of sarod maestro Ustad Ali Akbar Khan and the former wife of sitar exponent Ravi Shankar. Today's generation hasn't seen her in concert, but old-time critics and aficionados describe her as an absolute genius. There are stories that Shankar wasn't happy she got more applause than him, but it wasn't more than hearsay.
After their divorce in 1962, Devi stopped performing in public, living as a recluse, and teaching only a few students in whose talents she had confidence. The majority of them play the sarod: Bahadur Khan, her nephew Aashish Khan, Amit Bhattacharya, Jotin Bhattacharya, Pradeep Barot, Saswati Sahad and Suresh Vyas, to name a few.
Her flautist disciples include Hariprasad Chaurasia and Nityanand Haldipur. Sitar maestro, the late Nikhil Banerjee, also studied under her. In an earlier interview to this writer, Chaurasia had said she "is passionate about teaching" and besides the technique of various ragas, she "focuses on how to bring in a spiritual element".
Devi followed the Maihar-Senia gharana started by her father. Though they belonged to a Muslim family, they worshipped Hindu deities too. "Her entire approach was based on devotion," Chaurasia had said.
The surbahar player later married management consultant Rooshikumar Pandya, and continued to teach at her Bhulabhai Desai Road residence. However, for quite some time, she was believed to have distanced herself from the public sphere.
As a journalist, I tried for many years to interview her, but with no success. Hence, there are no personal anecdotes to talk about. The book 'An Unheard Melody' by Swapan Kumar Bondyopadhyaya was published as her authorised biography. It sold well and got good reviews, but those close to her felt it was based only on short meetings and quotes. Devi never recorded commercially. But private captures of her ragas Maanjh Khamaj and Kaushiki are available on YouTube, apart from her Yaman Kalyan duet with Ravi Shankar.
The older generation was lucky to see her in concert. For many of us today, she remains a mystery, an enigma. But the one thing we all know is she was one of the brightest stars in the Indian musical firmament.
Topics
Close