Book review of The House of Wives: Astounding lives soaked in opium
Jul 25, 2016 05:53 PM IST
This book by Simon Choa-Johnston is narrated in the backdrop of opium trade between India and China. With gripping descriptions in beautiful language, the narrative leaves a reader wanting for more.
Spanning over three sections, 300 pages and three generations, this book comes to an extraordinarily surprising end with the autobiographical Author's Note – that lends an entirely different aspect to the gripping narrative.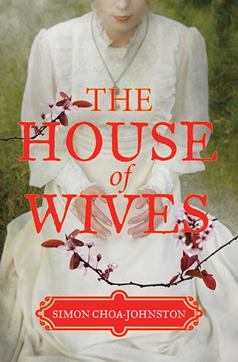 Using accurate words and fluid language, that can make a literature lover relive the Victorian era, this tale begins with a young girl in China, Pearl, clenching the jade stone given to her by her mother. The author trails her journey alongside that of a Jewish boy Emanuel and Jewish girl Semah, in Calcutta, in the India of 1840s. The three end up enlivening The House Of Wives.
While they grow up, their lives familiarise the reader with the concept of 'a perfect girl' and the lust and illicit in the husband-wife relationships – both of which are eventually the same, be it the society of India or Hong Kong. And in the backdrop runs parallel, the tale of how opium trade between India and China lead to creation of wealth and establishment of banks – which even exist today! A thought of a connection with Amitav Ghosh's Ibis trilogy does cross the mind.
READ: I've been writing this book all my life, says Simon Choa-Johnston
Each character is described in only as much detail as it befits and the author sketches them quite humorously. For instance, the pigeon English used by Emanusl's clerk is amusing and at times heightens the gravity of the situations. Similarly, the exaggerated antics of Gum-ghee (Pearl's chief servant) are comical.
Various long letters, in between, wrap up a lot of details that save the reader of thinking what happens in the background. The chapters shorten as the story nears its end and leaves one wanting for more, including the secret behind the jade stone. A sequel is much needed!
TITLE: The House of Wives
AUTHOR: Simon Choa-Johnston
PUBLISHER: Penguin India
PRICE: Rs 499