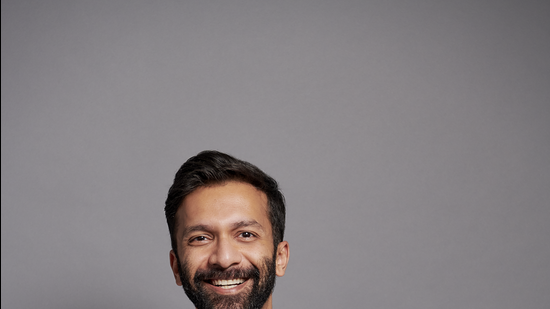 All things Clubhouse with co-founder Rohan Seth
In an exclusive interview, Patna-born and San Francisco-based Rohan Seth, 37, co-founder of the live audio app, shares its past, present and future
UPDATED ON SEP 15, 2021 01:45 PM IST
1. Clubhouse secured an investment of US$100 million this January and found a fan in Elon Musk. What are you focusing on right now and what can creators and listeners expect next on Clubhouse?
Our mission is to create a more human place on the internet – a place where people can gather, meet new people and have meaningful dialogue with one another rather than perform for likes or followers. Voice (on Clubhouse) allows for authenticity and real connection, and our focus is to continue improving the product to deliver the best experience for the Clubhouse community.
We launched Android earlier this summer and opened up our app so you don't need an invite anymore. We continue to improve the core infrastructure – clubs, search and discovery, and add new features like backchannel (direct messages) and spatial audio.
A lot of amazing features are planned for the rest of the year, including new ways for people to connect with new and old friends and new tools for direct creator monetisation, and continued improvements will be made to search and discovery.
2. Tell us about your Indian roots.
I was born in Patna, but spent my childhood in Delhi where I completed my schooling. I came to the US for college when I was 18.
3. Could you give us a peek into your family life?
My wife Jen (Jennifer) was born and raised in Vancouver, Canada, and we met nearly a decade ago in San Francisco. When we married, we decided to have a hybrid Indian/Canadian wedding, infusing our favourite parts of both cultures. Jen had two outfit changes – she first wore the same lehenga my mom had worn for her own wedding, and later changed into a traditional wedding dress!
We have a beautiful two-and-a-half-year-old daughter named Lydia, who was unfortunately born with a serious genetic disease, and we like to spend our time taking care of her needs and working on research to advance cures for diseases like hers.
4. What kind of pressure does becoming a tech industry star together with Paul Davison, entail? Did you face criticism for launching an iPhone and invite only app initially? How and why did you decide to change this?
Clubhouse launched last March and for most of that year, the entire company was just Paul and me. So we only had bandwidth to work on one platform. Since we were both iPhone users, we started there. Earlier this year, we started to grow our team and launching Android was one of our highest priorities. Our team launched the Android version in just 10 weeks.
5. Where did the idea originate? How did you partner with Paul Davison and what were your thoughts during the exponential growth from December 2020 onwards?
Paul and I both share a passion for building products that connect people. We met nearly 10 years ago, when we were separately exploring ideas in the social space and building our own companies.
We reconnected a couple of years ago, and said, 'Let's work together', although maybe we shouldn't work on social anymore – we love the space, but we were both a little older and had kids! And then we started talking about audio – both of us had an independent interest in audio. One of the last things I had built for my first start-up was an audio app called Phone A Friend that didn't go anywhere.
Voice is just a very special medium. It allows people to connect in an authentic way, a human way. People have been talking for hundreds of years, but texting and taking photos only recently. You can pay attention to tone, inflection and emotion without worrying about what you look like or what your house looks like. It also creates more time because you can multi-task when you're listening or talking to someone.
So we started experimenting with ideas in this space and Clubhouse was the third concept we launched. From the earliest days, we felt that there was something special about the Clubhouse experience. Over the past year, it's been humbling to see this community come together to grow and welcome each other, and we feel grateful for the opportunity to build this product.
6. Could you tell us about the number of users / creators from India that have impacted the app traffic?
We usually don't break out our numbers by country, but globally, we now see more than over 7,00,000 rooms created each day. That's up from 3,00,000 in May. The average listener spends nearly 70 minutes on the app and India has been a really special market for us. We've loved to see the diversity and creativity of our Indian users and to see them come together to discuss technology, astrology, Bollywood, cricket and a host of interesting topics. Some of my favourite rooms are the singing rooms where people play antakshari late into the night!
7. How will this be made monetisable for the creators/room hosts?
We have always said that Clubhouse is creator first and want to ensure that the best creators and community hosts are able to earn a living from the amazing rooms they create. Creator payments have already been launched in the US and we plan to roll it out worldwide. In addition to that, we are exploring ideas around subscriptions, tipping and ticketing.
From HT Brunch, September 19, 2021
Follow us on twitter.com/HTBrunch
Connect with us on facebook.com/hindustantimesbrunch
Close