World Leprosy Day 2023: Diet and nutrition tips for leprosy patients
Jan 28, 2023 01:58 PM IST
Leprosy can cause muscle weakness, paralysis, enlarged nerves and even blindness. Here are foods people affected by leprosy must eat to improve their immune cell function and to heal quickly.
World Leprosy Day 2023: Leprosy or Hansen's disease isn't as widespread as before but is still in existence in many parts of the world. According to World Health Organization, around 208,000 people have leprosy worldwide with majority of the cases in Asia and Africa. Leprosy is a chronic infectious disease caused by a bacteria, Mycobacterium leprae and mainly affects the skin and peripheral nerves, eyes and mucosa of upper respiratory tract and nose. If left untreated, it may cause permanent disabilities while with early diagnosis and treatment, the disease can be cured. Leprosy can cause muscle weakness or paralysis, enlarged nerves and eye problems that may lead to blindness. (Also read: Man confines himself for 10 yrs, ends up with Grade-2 leprosy)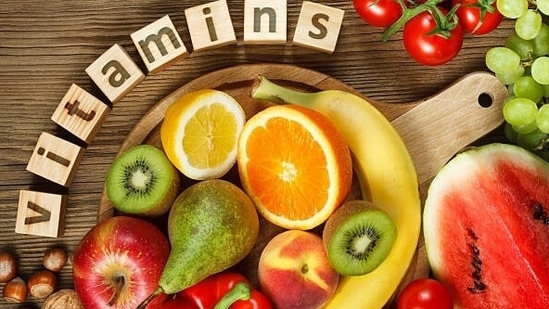 Symptoms of Leprosy
"Common symptoms of leprosy are skin patches that may be red or have a loss of pigmentation, numbness/ tingling in your hands, feet, arms and legs, painless wounds or burns on the hands and feet and muscle weakness," says Prachi Jain, HOD- Nutrition & Dietetics, CK Birla Hospital Gurgaon talking about how leprosy affects the body.
Leprosy is treated through multi drug therapy (MDT) along and nutrition has its own role to in treating leprosy considering the immunity response is affected during the illness.
"Supplementation of Vitamin A, C, D, E, B12 and minerals like zinc, magnesium and selenium is important to strengthen the immunity response which further helps to improve the quality of life," says Jain about the role of nutrition in treating the disease.
Foods for leprosy
Here are the foods and nutrients that leprosy patients must consume:
1. Vitamin A protects skin tissues in the mouth, stomach, intestines and respiratory system and keeps them healthy.
Sources: Carrot, papaya, sweet potatoes and apricots.
2. Vitamin C stimulates antibody functions, supports cellular functions, is an antioxidant which helps in healing.
Sources: Citrus fruits like amla, oranges, sweet lime, grape fruit, lemon, tomatoes etc.
3. Vitamin D is a fat-soluble vitamin, has antimicrobial effect, helps to control infection, and prevent inflammation.
Sources: Exposure to sunlight, eggs, mushroom, fortified milk.
4. Vitamin E acts as an antioxidant and radical scavenger and also helps in modulating the host immunity response.
Sources: Sunflower seeds, Flax seeds, nuts like almonds and pistachios.
5. Vitamin B12 helps with gut microbiota, T-cell production, and is immunomodulator.
Sources: Eggs, Meat, Fish, Poultry, milk and milk products
6. Zinc and selenium helps in creation of DNA, growth of cells, building proteins, healing damaged tissue, reduces oxidative stress altering host response to infections.
Sources: Whole grain pulses, legumes, soyabean, black til, chia seeds, flax seeds, watermelon seeds, nuts, walnuts, eggs etc.
7. Magnesium helps in nerve and muscle functions and also helps in innate and acquired immunity by boosting immunoglobulins.
Sources: Ragi, jowar, pulses, legumes, green leafy vegetables, almonds, cashews, flax seeds, pumpkin seeds, chia seeds etc