Learn how to make delicious Aloo Gobhi in just 10 minutes
Feb 02, 2023 12:28 PM IST
Aloo Gobhi is a nutritious dish that is sure to become a favourite in your home. It is a great way to get your daily dose of vegetables and protein. The combination of spices and vegetables creates a unique flavour that is sure to tantalize your taste buds. So
Indian cuisine is renowned for its diversity and the use of a variety of spices. Aloo Gobhi is a classic dish from North India made with potatoes and cauliflower. It is a simple and delicious Indian curry that can be served as a side dish or as a main course. (Also Read | How to make the perfect aloo paratha in 4 simple steps)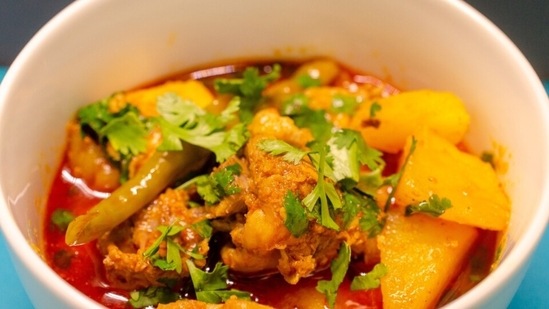 Aloo Gobhi is a flavorful dish that is quick and easy to make. It is a great way to get your daily dose of vegetables and protein. The dish is made with potatoes, cauliflower, and a variety of spices. The combination of these ingredients creates a unique flavour that is sure to tantalize your taste buds.
To make Aloo Gobhi, start by cutting the potatoes and cauliflower into small pieces. Heat some oil in a pan and add the potatoes and cauliflower. Fry them until they are lightly browned and then add the spices. You can use a variety of spices such as cumin, coriander, turmeric, and garam masala. Fry the spices for a few minutes and then add some water. Cover the pan and let the vegetables cook until they are tender.
Once the potatoes and cauliflower are cooked, you can add some tomato puree and salt to taste. Simmer the mixture for a few minutes to allow the flavours to blend together. Finally, garnish the Aloo Gobhi with some freshly chopped cilantro and serve hot with roti or rice.
Aloo Gobhi is a nutritious dish that is sure to become a favourite in your home and a great way to get your children to take their daily dose of vegetables and protein. So, are you ready to make Aloo Gobhi today by following our recipe?