At least 97 Delhi voters aged 100+ to have their say in Lok Sabha elections
The first time Sitara Jain, a 106 -year- old resident of Shahdara, voted was in India's first general election following Independence.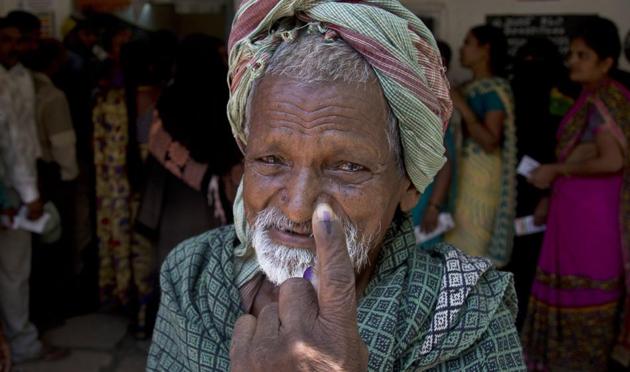 Updated on Apr 20, 2019 06:59 AM IST
The first time Sitara Jain, a 106 -year- old resident of Shahdara, voted was in India's first general election following Independence. And five years ago, she managed to walk to the polling station to vote in the 16th general election. This time, she will get picked up and dropped back if the office of Delhi's chief electoral officer keeps a promise to arrange transport for all centenarians on polling day, May 12.
Delhi has 97 citizens who have been identified by the state election office so far as being above 100 years of age. Special arrangements will be made to ensure these citizens are transported to the polling stations safely and back home after they cast their votes, officials said.
Delhi's chief electoral officer Ranbir Singh has also asked election officers to welcome these citizens at polling booths with bouquets of flowers when they turn up to vote. The plan to arrange transport and the special welcome for centenarians is part of an initiative by Singh.
Centenarians "comprise a crucial section of the voting population and need help to be able to cast their vote," a senior official in the election registration branch said. "We plan to engage E-rickshaws and wheelchairs to ferry those above 100 years to the booths."
Although she is unhappy with the government for being denied pensions that widows are entitled to, Sitara Jain still turns out to vote each time elections are conducted.
"At times I ask myself why should I vote. But every time when the elections are around I feel it's a citizen's duty to elect their leaders; else, we can't even blame them for not working for us," said the resident of Shahdara's Gorakh Park, who has been living with her daughter since her husband died in 1984.
She has partially lost her vision and her hands shake. Jain's daughter Santosh, 62, said she supports her two children and mother on her own.
"My mother could not get her pension card made because officials said we had to produce our father's death certificate, which we did not have. After many attempts, we did not pursue it further. But I take her along to vote in every election," Santosh said.
The highest number of centenarians are registered in West Delhi district, which has 18 such voters, followed by Southwest (16). Northwest, Southeast and North districts had 10 each registered with them. Besides, there are nine from the age bracket in central Delhi, eight in northeast Delhi, seven each in Shahdara and South Delhi and two in East Delhi.
The verification exercise on centenarian voters is a tough task because of many voters having moved away or died over the past years. Booth level officers (BLOs) were instructed to visit each of those enrolled in the voters list to make sure they get a chance to vote if they are physically capable of doing so .
"The BLOs had verified that not all such voters were bed-ridden; some of them have been voting till the last elections," the official said.
Krishan Chand, a 105-year-old, cannot move on his own. He has no sense of hearing and cannot see.
"He wants to go vote, but it seems difficult this time, as he's not able to move around without help," his son Sher Singh Verma, 78, said. "My father had voted in every election till a few years ago. He feels the political environment has changed a lot and the leaders these days are not largehearted," added Verma, a businessman.
Close Story