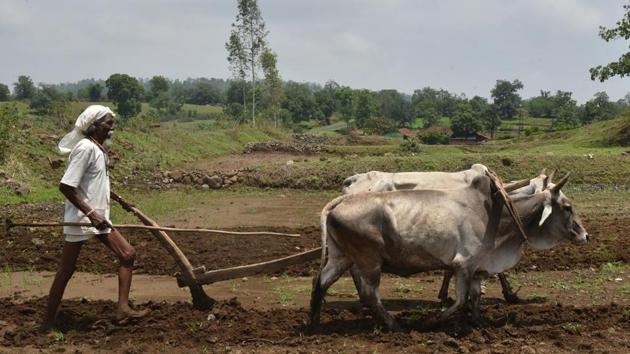 Lok Sabha elections 2019: Farm crisis a key issue in Madhya Pradesh's Khandwa
This Lok Sabha seat that goes to polls on May 19 is seen as a communally sensitive spot in Madhya Pradesh.
UPDATED ON MAY 14, 2019 08:08 AM IST
Khandwa is best known as the city to which Kishore Kumar, legendary playback singer, belonged. Now, this Lok Sabha seat that goes to polls on May 19 is seen as a communally sensitive spot in Madhya Pradesh. The proscribed Students Islamic Movement of India (SIMI) has a strong presence here.
Of the eight SIMI activists who were gunned down in a police encounter on October 31, 2016, within hours of their audacious jail break from the high security Bhopal central jail, five were from Khandwa.
Muslims comprise around 250,000 of the 1.99 million-strong electorate in the eight assembly constituencies that fall within this seat, and that are spread across Dewas, Khandwa, Burhanpur and Khargone districts.
Local political workers say Muslims form around 30% of the voters in Khandwa, a shade over 50% in Burhanpur and between 5-10% in remaining constituencies. The two main candidates in the fray are Congress's Arun Yadav and Nand Kumar Singh Chouhan of BJP. Both were state presidents of their respective parties; both ceased being so just before the 2018 assembly polls.
Salim Patel, a Congress leader, said, "There is an undercurrent of anger within the Muslims due to recent events, but we have little choice but to vote for Congress because the prospect of Modi, whose recent actions included passing Triple Talaq bill through, coming back is frightening."
Also read: 'Nothing but a sin': PM Modi stings Digvijaya Singh for failing to vote
But Chouhan said "There is no alienation among Muslims, and many have realised that BJP does not use them as a vote bank. We are for 'Sab Ka Saath Sab Ka Vikas', be it Muslims, tribals or any other community."
There are a large number of tribal voters in four assembly segments — Dewas, Pandhana, Nepanagar and Bhikangoan. In Jamnia Khurd village, Kishore Mehekal, a Bhil tribal, is happy that his debt of Rs 93,000 has been waived off, but remains unhappy about the lack of irrigation facilities in his village. Livelihood is also a significant issue here. Living in congested areas of Imlipura, youth are poorly educated and unemployed. "Muslims urgently need education and jobs, otherwise, the divide between communities will only increase," said Bhopal-based political commentator LS Hardenia.
Also read: After state poll loss, RSS steps up Madhya Pradesh tribal outreach
Close