The BJP has lost three seats in the last round of biennial polls and its strength has declined to 92 MPs in the Upper House on July 1. In the Lower House, where it enjoys a sweeping majority, the BJP has bagged both seats in the bypoll of Uttar Pradesh, taking its Lok Sabha tally to 303.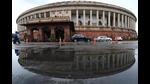 The Aam Aadmi Party (AAP), which is looking to expand its electoral footprint, lost its lone Lok Sabha seat after it failed to retain the Sangrur parliamentary seat in Punjab.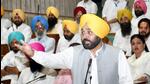 "The historic victory of the BJP candidates in the by-elections to the Azamgarh and Rampur Lok Sabha seats is the result of the welfare policies of the double engine BJP government under the leadership of Prime Minister Narendra Modi," chief minister Yogi Adityanath tweeted, referring to the BJP governments at both the state and the Centre.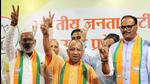 Uttar Pradesh chief minister Yogi Adityanath said Sunday's outcomes reflected the mood ahead of the 2024 Lok Sabha elections, adding that the BJP was set to win all 80 parliamentary constituencies from the state.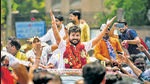 The Samajwadi Party now has just three members in the lower house of Parliament and the road to the 2024 Lok Sabha polls may not be smooth. Party chief Akhilesh Yadav did not campaign in the bypolls.