Shashi Tharoor praises Pak PM Imran Khan for remembering Tipu Sultan, triggers row
May 07, 2019 06:51 PM IST
Shashi Tharoor responded to Imran Khan's tweet on May 4 in which he had hailed Tipu Sultan "as a man I admire because he preferred freedom and died fighting rather than live a life of enslavement"
Congress leader Shashi Tharoor on Tuesday praised Pakistan Prime Minister Imran Khan for remembering the erstwhile king of Mysuru Tipu Sultan on his death anniversary on May 4, raising the hackles of the BJP.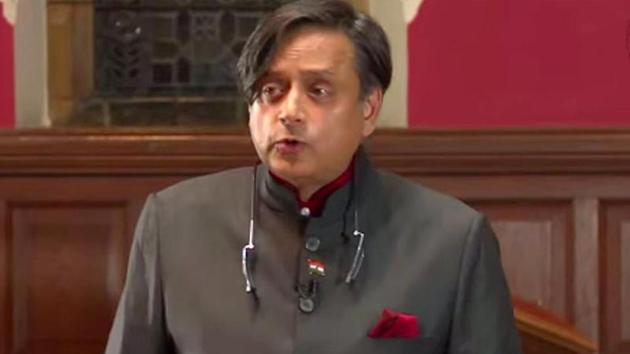 Shashi Tharoor responded to Imran Khan's tweet on May 4 in which he had hailed Tipu Sultan "as a man I admire because he preferred freedom and died fighting rather than live a life of enslavement". The Congress leader re-tweeted saying he saluted his "genuine and far-reaching interest" in Indian history.
"One thing I know about @ImrankhanPTI is that his interest in the shared history of Indian subcontinent is genuine& far-reaching. He reads; he cares. It is disappointing, though, it took a Pakistani leader to remember a great Indian hero on his punyathithi," Tharoor said responding to the Pakistan PM's tweet.
Tharoor, the Congress' candidate from Thiruvananthapuram, is taking a break in the US after a gruelling election campaign.
But these exchanges did not amuse the BJP, which has been criticising the erstwhile ruler citing the alleged "genocide and excesses against the majority community" during his regime. A controversial character in Indian history Tipu died while fighting the British on May 4, 1799.
Soon after Tharoor's tweet, BJP lawmaker Rajeev Chandrasekhar tagged former Karnataka chief minister Siddaramaiah in his post.
"Dear @siddaramaiah avare –time for u to hug Imranji n Bajawaji-@sherryontop! Thts quickest way to bcome@ Rahulgandhi n priyankagandhi's favorite! # JustDoIt (sic)," Rajeev Chandrasekhar tweeted.
Siddaramaiah was quick in his response.
"Mr @rajeev_mp, Think before you tweet. I am not like your Chor @narendramodi to eat biryani with the PM of our enemy country & also not like you to compromise on ethics to please your bosses. It is better to lead a life of Tipu Sultan than like a slave of your bosses like you (sic)," Siddaramaiah said.
The Congress leader was referring to the Prime Minister's surprise visit to Pakistan in 2017.
In May last year, the BJP had opposed the Karnataka government's decision to celebrate the birth anniversary of Tipu Sultan on November 10 every year. The party had termed the decision to observe Tipu Jayanti as an act of Muslim appeasement.
Tharoor's latest tweet is likely to bring debate on Tipu Sultan to limelight again.
"Exciting news! Hindustan Times is now on WhatsApp Channels
Subscribe today by clicking the link and stay updated with the latest news!"
Click here!