Govt school turns into 'dance bar' for village head's birthday in UP's Mirzapur
Updated on Aug 10, 2017 12:01 PM IST
Relatives of the village head had planned the event on Monday to celebrate his birthday.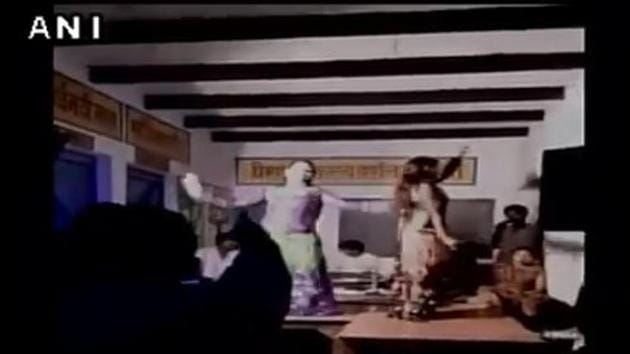 A government primary school in a Mirzapur village in Eastern Uttar Pradesh turned into a dance party venue on the night of Rakshabandhan when relatives of the local village head apparently decided to celebrate a birthday party.
The school at Tetraihiya Kala Khurd in Jamalpur was closed on Monday due to the festival. When teachers reached on Tuesday, they found the premises littered.
Locals told them that it was the result of a party organised by village head Ramkesh Yadav's family.
Assistant teacher Ashok Kumar informed the basic shiksha adhikari Praveen Kumar Tiwari about the incident. Tiwari instructed a block education officer (BEO) to carry out a probe in the matter.
"Assistant teacher Ashok Kumar informed me that village head Ramkesh Yadav organised a dance party on school premises. It is a very serious and highly objectionable move. The BEO has been asked to prepare a detailed report in the matter," Tiwari told Hindustan Times on a phone call.
Tiwari said that the report with a request for action against the village head will be submitted to the district magistrate and the chief development officer.
Ramkesh Yadav, the village head, accepted that a party was organised but denied attending. He said that he went to a relative's house in a nearby village.