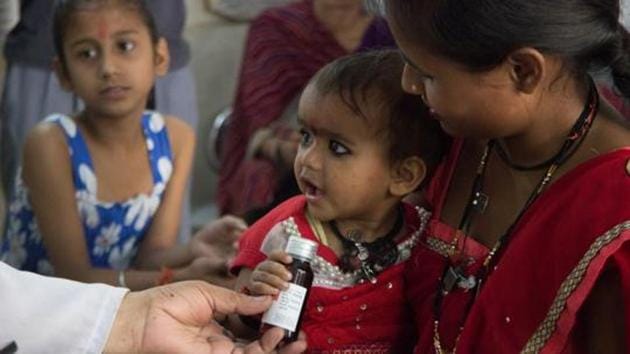 Infant mortality rate: 850 kids under five die every day in Uttar Pradesh
Infant Mortality rate: Of all the deaths of toddlers (up to 5 years of age) in the country, Uttar Pradesh sees almost one-fourth (24%) of them, and exactly the same percentage of neo-natal deaths
PUBLISHED ON NOV 14, 2018 08:21 AM IST
Of all the deaths of toddlers (up to 5 years of age) in the country, Uttar Pradesh sees almost one-fourth (24%) of them, and exactly the same percentage of neo-natal deaths. The actual numbers seem even more staggering: 2,60,000 and 1,65,000, respectively. Approximately 850 children under five years of age die every day in Uttar Pradesh.
Sharing statistics at a press meet organised by Unicef on Tuesday, experts said that the focus on the girl child is less in families in the state. "Mortality rate among girls is 6.5% higher than boys," said National Health Mission general manager (child health) Anil Verma.
In the first week of birth 72.9% neonatal deaths take place, while in the second week, 13.5 %, while in the third and fourth week 13.5 % deaths take place, in Uttar Pradesh. Experts said that statistics suggest an immediate need for targeted intervention for a behavioural change. "The practice of breastfeeding within the first hour of birth is also poor and needs attention to save children," said Dr Verma.
Experts said that institutional delivery, breastfeeding, attention to the child for the first 1,000 days of life, particularly first 28 days, can help reduce mortality rate. The prime reasons for deaths in first 28 days are pneumonia, intrapartum-related events, pre-term birth complications, sepsis, meningitis, tetanus, and congenital anomalies.
According to the national family health survey 2015-16, Uttar Pradesh has 51% full immunisation coverage for children as compared to 62% in India.
Close