Strong characters stay in one's memory: Pawan Malhotra
Hindustan Times, Lucknow |
Deep Saxena
Aug 12, 2019 12:07 PM IST
National Award winning actor Pawan Malhotra started with theatre. And when he came to Mumbai, he was sure that he wants to do films.
National Award winning actor Pawan Malhotra started with theatre. And when he came to Mumbai, he was sure that he wants to do films.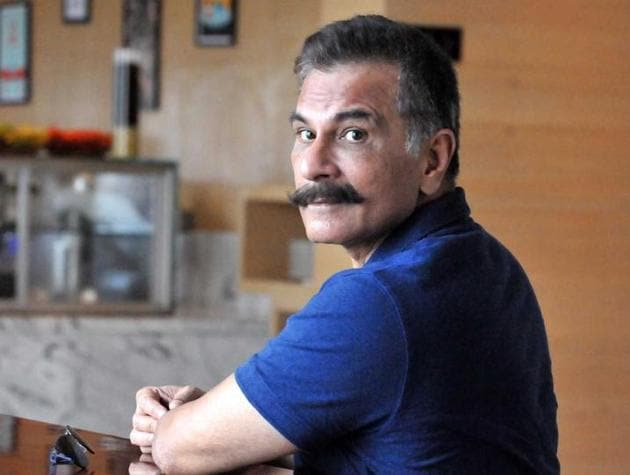 'I was doing theatre in Delhi in 70-80s, which was a golden phase. I am thankful to God that I came from the process which prepared my base. When I was doing theatre, I never thought of films but when I came to Mumbai I was very clear that I want to do only films. And, I won't do one till I am sure that I can do justice and give full time to it," he tells HT City during his stay in Lucknow.
The actor is more known for his commercial films like Pardes, Don, Jab We Met, Rustom and recent Judwaa2 besides cult-serial Nukkad (1986). "I played the lead in Salim Langde Pe Mat Ro and Bagh Bahadur (1989). Both won National Awards and are part of the course in Jamia. I am also proud of films like Children of War, Road to Sangam, Bhaag Milkha Bhaag, Brothers in Trouble, Delhi-6, Rustom, Black Friday and Mubarakaan," he says.
WANNA DO ALL TYPE OF WORK!
The actor says that while is he is proud of his old work, he does not want to get stuck in that glory. "Badmaash Company, Mubarakan and Jab We Met had light characters. Judwaa2 had no head or tail yet I enjoyed doing the buffoonery and the audience liked it too. But, what happens is that strong characters remain in memory of the audience. People know me for my roles than my original name," he says.
As an actor, he wants to do all sorts of work. "I try to do different characters every time. That does not mean that if I have played a policeman once I won't do it again. It can be done differently as no two individuals are same. If I just stuck to one kind of roles, then I will just remain a performer."
CHALLENGING PHASE
Malhotra feels that cinema in India is evolving for the better. "I feel heroes today can't do away with just a few styles – they have to play characters. Heropanti wali films won't work anymore! Judwaa and action films will work at a level but now focus will be towards character based cinema. That is why people are turning towards UP, because this is a phase for storytelling and realistic stories of common persons are being told in films," he says.
I STILL GET SCARED
Pawan, who played Tiger Memon in 'Black Friday', says that he gets scared before every film and keeps asking his director if he was on the right track. "I know one thing that I will do my work with honesty. I believe that you will get what is destined for you, and when you get it, do it with full loyalty. I say to everyone: Patience of a tree and perseverance of grass. If you can't then don't choose this profession!"
He shares his mantra: "What work will come to an actor is not in his/her hand. We have to choose best possible from what is offered. But one should learn to say no. To foot your bills and bring food on table, you may need to do certain things but then one can try to do one's best. You have to weave a chord between mind and heart."
Two years back his retrospective 'Unmaking Pavan Malhotra' was held in New Delhi. "I was offered this after doing Punjabi film Eh Janam Tumare Lekhe biopic of Padma Shri Bhagat Puran Singh. Six of my films were showcased, which did not had films like Bhaag Milka Baag and Black Friday. Rakyesh Mehra Omprakash introduced my films and it was a great honour for me. When I look back, I can't complain but then there is more to do. Any artiste will like to die with his boots on," he says.
LUCKNOW CONNECT
Before 2018, he has been to Lucknow only once and then went on to shoot two films – Abhi To Party Shuru Hui Hai and Family of Thakurganj – in a year. "I have come here as a kid and my memories are of visiting Bhool Bhuliya where the guide used to tear the paper and its sound used to travel long distance. After that I came this year first for ATPSHH and now Family of Thakurganj. I love the people here and small gestures like 'please eat ek kachari', 'meetha paan laye hai khaa lijiyega zaroor' are so sweet," he says.
Malhotra will be seen in political satire ATPSHA, 'Flight' followed by an unitiled Hindi-Marthi. He plays a don in Varanasi while in …Thakurganj he plays a cop.