Yogi in UP assembly: 'I don't celebrate Eid. I am a Hindu'
Published on Mar 07, 2018 12:07 PM IST
Chief minister Yogi Adityanath displayed his hardline Hindutva stance in the UP assembly when he said: "I don't celebrate Eid. I am a Hindu and I am proud of it."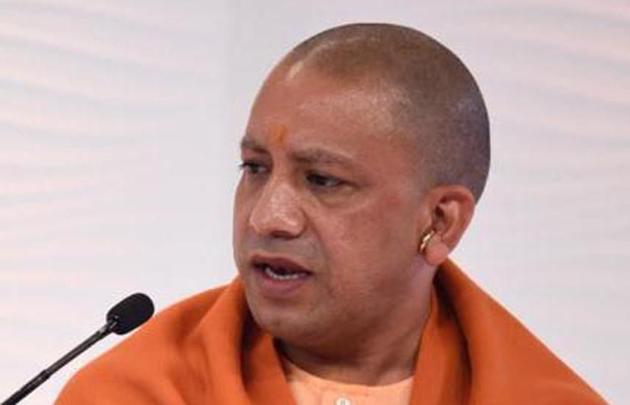 Chief minister Yogi Adityanath on Tuesday displayed his hardline Hindutva stance in the UP assembly when he said: "I don't celebrate Eid. I am a Hindu and I am proud of it."
Speaking on the motion of thanks to governor Ram Naik's address, Yogi referred to his recent visit to Mathura for Holi and said a journalist there asked him whether he would celebrate Eid too. "I said I don't celebrate Eid. I am a Hindu and I am proud of it. If anybody wants to celebrate Eid peacefully, the government will cooperate and provide security," said Yogi, while reiterating his answer to the journalist.
Yogi further said "There is nothing wrong in being proud of being a Hindu. We are not hypocrites who put on janeu (sacred thread) at home and don another cap when we are out."
He went on to flay the Samajwadi Party and advised the BSP to be wary of the SP in view of involvement of its leaders in the June 2, 1995 incident of the state guest house wherein SP leaders allegedly targeted BSP chief Mayawati.
"Ask them (SP), if there will not be any incident like the one at the state guest house…We will not allow them (SP) to do so," said Yogi while questioning BSP's support to SP in the by-elections to Gorakhpur and Phulpur Lok Sabha seats.
"You (BSP) carry them (SP) on your shoulders! I compliment you for this… The poll results of Gorakhpur and Phulpur will give a befitting reply to the move," said Yogi.
"We have brought down the red flag (Left Front rule) in Tripura. We will bring down the red cap (donned by Samajwadi Party leaders) here. This is the time for saffron," said Yogi amid commotion following protests from leader of the opposition Ram Govind Chaudhary and SP members.
"Samajwadis worked for freedom of India," said Chaudhary while responding to Yogi's observations, "We will 'break' those who speak about division of India."
Yogi, however, stepped up his attacks on the SP, saying "I am responding only to what you spoke in the house….You (SP) are frustrated and this is why you have taken shelter in BSP's lap."
The chief minister reminded BSP legislature party leader Lalji Verma about the time when he requested him to protect the memorials built during BSP government's tenure and said: "You had come to me to discuss the memorials. I told you the memorials had been built with state's funds. They (SP) used to speak about demolishing the memorials. We will not allow the demolition."
Yogi quoted Acharya Rajnish on socialism to make his point against the Samajwadi Party and said, "The soul of SP ideologue Dr Ram Manohar Lohia must be turning in the grave for the double speak of SP leaders and corruption during SP regime.
"You (SP) shy away from teaching G for Ganesha in primary schools. Instead you teach G for gadha (donkey). This speaks of your mentality," said Yogi.
Close Story
Personalise your news feed. Follow trending topics