Life Hacks: Where is your personal moral hazard, asks Charles Assisi
Updated on May 30, 2019 06:22 PM IST
Everyone borrows to fund the present. But how much do you prudently borrow from the future? That is a troubling question.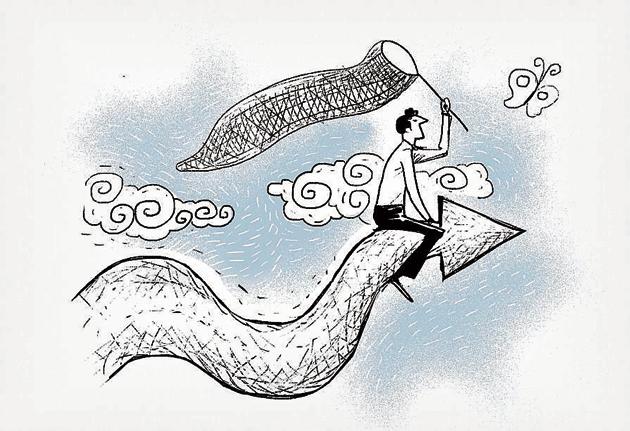 Hindustan Times |
Charles Assisi
The influential management thinker Umair Haque poses an interesting question. Is a well-lived life worth anything? This, because he believes we live in an age when profiteering is the only motive of most businesses.
That is why most of us are victims to junk food that promotes obesity, horribly expensive education, financial services that nudge people into hyper-credit cycles, mainstream media that misinform and entertainment industries crafted to titillate. The onus then, he suggests, is on us, to step back from this "hedonic opulence" and consider eudaimonia — the act of living deliberately.
This sounds too hippie-like to me. But how may it sound to someone in business? When first presented, a Mumbai-based billionaire dismissed the idea as "crock". That said, he turned pensive.
Businesses must be seen to be good. If perceived as bad, people will not engage with them. Individuals who head these businesses must be seen to be good as well. It adds value to the brand they represent. Those seen as bad are punished.
In 2012, for instance, investigations revealed that Scott Thompson, the CEO of Yahoo, did not possess a degree he claimed he possessed. The company's stock lost $390 million. What else might he be lying about, people asked. In the longer-term, therefore, it is not just sufficient to be seen to be good, it is important actually to be good.
This was intriguing. How then, I asked, do you explain your businesses in retail and finance? They push people to borrow from an imagined future to fund current aspirations. "What makes us human is that we aspire," the billionaire responded.
A conversation followed around the nuances of this. A home loan can fulfil a family's aspiration to live better. But he would not fund an opulent home, he said, because it may be the outcome of a wild ambition, and to fund that would be imprudent.
What if, I argued, the money to acquire what I aspire for resides in the future? The dilemma most of us face is this: Ought we to borrow from the future to fund our present? If so, how much? And what does one do if things then don't go as planned?
The conversation moved into philosophical territory and he admitted this was a vexing question. Even governments are compelled to borrow because expenditure is often higher than revenue. It's called the fiscal deficit. While systems exist to control deficits, when those norms are flouted, you end up with what economists call a "moral hazard".
But if we take aspiration out of humans, businesspersons or governments, we are left with status quo. This is as unacceptable as an ambition gone rogue.
We finally agreed that there was merit to Haque's assertion. The reason the billionaire exists is because he looks for those who have defined their "personal moral hazard" and he understands how to sift the ambitious from those seeking to fulfil their aspirations. And he places a premium on eudaimonia as opposed to hedonism.
This is good business and earns good karma, he believes.
(The writer is co-founder of Founding Fuel & co-author of The Aadhaar Effect)
Personalise your news feed. Follow trending topics