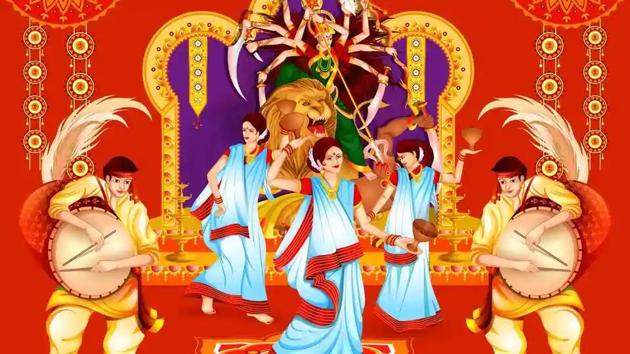 Navratri 2018: Devi Brahmacharini is worshipped on Day 2 (Dwitiya)
Devi Brahmacharini is worshipped on the second day (Dwitiya) of Navratri
UPDATED ON OCT 11, 2018 03:08 PM IST
As per mythological texts, the most prominently associated story with Navratri is the battle between Goddess Durga and the demon Mahishasura, who represents egotism. All nine days of the festival are dedicated to a distinct avatar of the goddess, and each of these days has a colour assigned to it.
Devi Brahmacharini is worshipped on the second day (Dwitiya) of Navratri. She is blissful and evokes a sense of happiness, peace and prosperity. She is the way towards emancipation or Moksha.
According to the scriptures, Goddess Brahmacharini wears white, and holds a Rudraksha (Eye of Rudra or Lord Shiva) mala, Lotus flower (Kamala), Water Pot (Kamandal).
Goddess Brahmacharini is the tapaswani avatar of Maa Durga, who frees one of Desire (Kaama) and Anger (Krodh). Her favourite flower is Jasmine. Disciples of Durga may chant this mantra - Om Devi Brahmacharinyai Namah.
Maa Brahmacharini is believed to govern Lord Mangal (Planet Mars), the provider of all fortunes.
Colour of the day: Green
Close