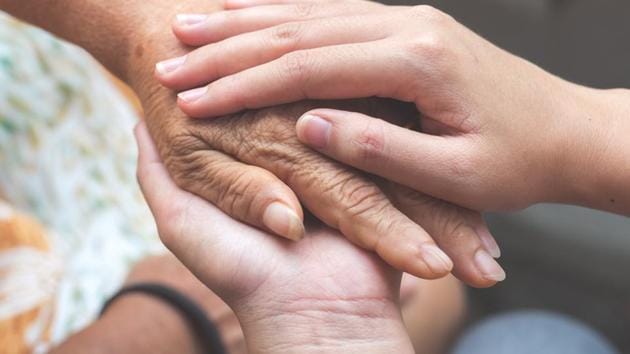 #ShareAStoryInOneTweet: Stories shared by doctors on Twitter will reignite your faith in humanity
Medical professionals across the world are using the hashtag to share stories of life, death and humanity.
By HT Correspondent
UPDATED ON MAY 07, 2018 12:25 PM IST
If you haven't had a cathartic release for a long time then you must follow ShareAStoryInOneTweet, the trending hashtag on Twitter.
Medical professionals across the world are using the hashtag to share stories of life, death and humanity.
The trend was started by US-based Dr Esther Choo, an emergency physician at Oregon Health and Science University.
"When I first met B, he'd been dead for 20 min. We got him back, inexplicably. He calls me every year on the anniversary. 10 years now. #ShareAStoryInOneTweet," she wrote.
After her tweet, thousands of practising doctors, as well as medical students, shared their experiences that they said have changed their lives.
"I saw kids die daily from measles in Kenya. I saw a woman carry her child 30 miles on her back to get him vaccinated. First world parents who don't vaccinate are spoiled fools. #ShareAStoryInOneTweet (sic)," John Vann, a paediatrician at US' Omaha Children's Clinic, wrote on Twitter.
Vann's tweet was re-tweeted more than 10,000 times and liked by over 29,000 Twitter users.
Like Vann, thousands of other users have tweeted in the last 24 hours, sharing their tales and experiences.
"Delivered a 450g baby. Told she was too small- had no chance. She kept stopping breathing so stayed up with her for 2 nights rubbing her chest for every breath. Consultant said I was wasting my time. She just performed her first ballet as a healthy 6y.o (sic)," Alastair McAlpine, a palliative paediatrician from Cape Town, wrote.
Indian doctors are also following the thread to share their stories of inspiration.
"Ten years ago a starry eyed couple set off to open a chain of hospitals. 3 years later they realised they weren't business people but doctors at heart. Now along with their one hospital, they support education of 300 kids and healthcare needs of 3 villages (sic)," Mumbai-based surgeon Amit Thadhani posted.
Here are other stories shared on Twitter, which will surely make your day a little better.
Close