Fitoor review: The film doesn't meet expectations
Fitoor starts losing its grip as soon as we meet the grownup Firdaus. Abhishek Kapoor's Fitoor is lush and aching, more Regency novel than Dickens. And it works, but only up till a point.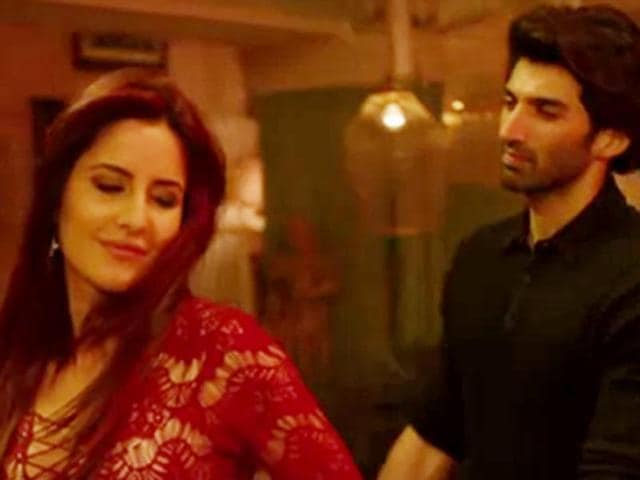 Updated on Feb 13, 2016 03:01 PM IST
Fitoor
Director: Abhishek Kapoor
Actors: Katrina Kaif, Tabu, Aditya Roy Kapur
Rating: 2/5
Charles Dickens' Great Expectations has been adapted for screens big and small over a dozen times. At least two of these attempts have proved memorable: David Lean's 1946 version and Alfonso Cuaron's sensuous modern-day adaptation. Abhishek Kapoor's Fitoor is lush and aching, more Regency novel than Dickens. And it works, but only up till a point.
Fitoor's opening stretch unfolds in Srinagar — a snowy cinematic dreamland. Buoyed by Amit Trivedi's hushed soundtrack and Anay Goswamy's elegant gliding camera, we receive fragments of a story as if in a dream. A young boy called Noor visits a rich recluse, Begum Hazrat. He meets her daughter, Firdaus, and instantly falls for her. She, however, keeps him at arm's length.
After Firdaus is sent away to London and Begum (Tabu) tells Noor that he must become worthy of her, the film skips forward 15 years. Noor (Aditya Roy Kapur), now a budding artist, is offered a residency in Delhi. Soon, we meet the grownup Firdaus, which is when the film starts losing its grip.
Watch: Fitoor is a disappointing adaptation of Great Expectations
Read: Fitoor is a beautiful but superficial affair
Firdaus is played by Katrina Kaif, and one can see why, on paper, this might make sense. Estella keeps a tight lid on her emotions, which would seem to suit Kaif 's range, which has broadened only slightly in the last 12 years.
It is, however, left to Tabu to keep pulling the viewer back into the film. Her Begum is less decrepit than Dickens' Miss Havisham, but the ruin is plain in Tabu's eyes and body. It would be unfair to lay all the problems of the film at Kaif 's doorstep. Certain essential passages are fumbled; when the grown-up Noor meets the convict, the scene barely registers. But these drawbacks might have seemed minor if the actor playing Firdaus had the right mixture of sadness and sadism. As it stands, Fitoor is about Noor, Noor is all about Firdaus, and Firdaus is a beautiful blank.
Follow @htshowbiz for more.
ott:10:ht-entertainment_listing-desktop

Close Story