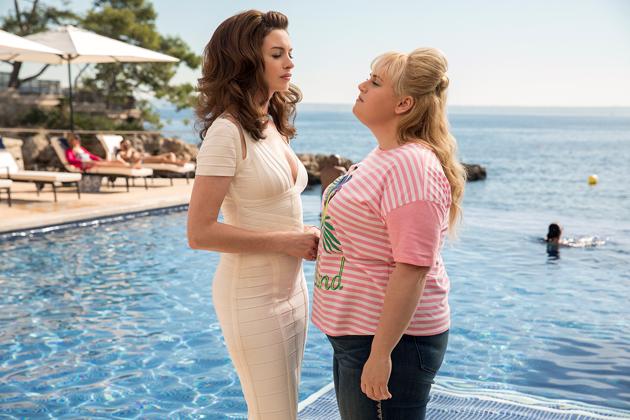 Keep out. It's a trap: Rashid Irani reviews The Hustle
A seasoned scamster faces competition from an undisciplined upstart. It's a story that's been told often, and far better.
Hindustan Times | By Rashid Irani
PUBLISHED ON MAY 17, 2019 06:41 PM IST
It's bad enough that there are so few original scripts in Hollywood. What's even worse is when this paucity sees filmmakers take a film and make it worse in remake.
A case in point is this woefully unfunny retread of the 1988 con comedy, Dirty Rotten Scoundrels, which itself was inspired by the 1964 film Bedtime Story.
Chris Addison, a stand-up comedian debuting here as a feature filmmaker, merely flips the genders of the protagonist duo (Anne Hathaway and Rebel Wilson take over from scoundrels Michael Caine and Steve Martin), but otherwise retains the formulaic storyline and picturesque French Riviera setting.
The normally bankable Hathaway is out of her element as the seasoned scamster who faces competition from an undisciplined upstart (Wilson, embarrassingly inept).
Determined to outdo each other in their efforts to swindle a young tech billionaire (Alex Sharp), the grifters simply cannot foresee their eventual comeuppance.
The attempts at humour are of the execrable variety. At one point, Wilson puts on a blind act resulting in her being served toilet-dipped delicacies.
All seen and suffered, it's the viewer who is swindled, of valuable time and money.

Close